Main content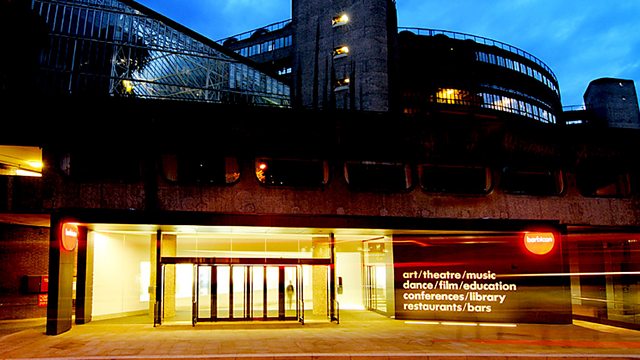 BBC Symphony Orchestra - Michael Zev Gordon, Mahler
Jukka-Pekka Saraste conducts the BBC Symphony Orchestra at the Barbican in London. Michael Zev Gordon: Bohortha. Mahler: Ruckert-Lieder (with Alice Coote: mezzo-soprano).
The BBC SO's exciting new Barbican Season opens with Shostakovich's 4th Symphony, a new work by Michael Zev Gordon, and mezzo Alice Coote sings Mahler. Jukka-Pekka Saraste conducts.
Presented by Petroc Trelawny
Shostakovich was never closer to the spirit of Mahler than in his phantasmagoric fourth symphony, written and withdrawn during Stalin's Great Terror. The composer intended it to be his 'Symphonic Credo', and it's a work with an astonishing spectrum of characters and styles, from satire to high tragedy, romanticism to grotesquerie, all fuelled with a near-delirious life force. Shostakovich was fascinated by Mahler's vast orchestra and extended forms, a world away from the transparent orchestration of his mini-psychodramas, the Rückert-Lieder, performed here by one of the UK's most treasured mezzo-sopranos, Alice Coote. The concert begins with a seven-movement exploration of our awareness of time passing by Michael Zev Gordon. Bohortha is a tiny hamlet on the Cornish coast with no roads from it: in Gordon's words, 'a beautiful image of open-endedness'.
Michael Zev Gordon: Bohortha
Mahler: Rückert-Lieder *
Alice Coote (mezzo-soprano)
Jukka-Pekka Saraste (conductor)
BBC Symphony Orchestra.
More episodes
Previous
You are at the first episode