Main content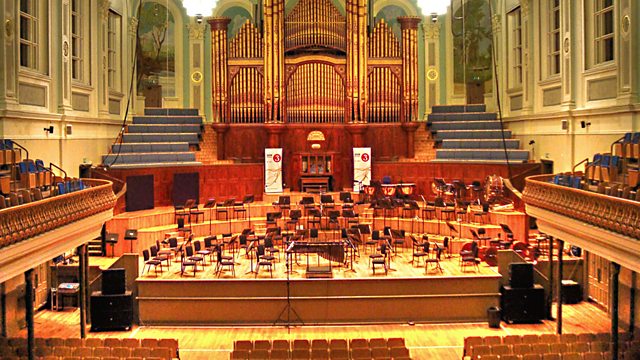 Live from Wavendon Stables, the conclusion of a live piano recital by Alexei Grynyuk. Liszt: Sonata in B minor. Liszt-Horowitz: Hungarian Rhapsody No 2.
Live from Wavendon Stables
Presented by Petroc Trelawny
As part of Piano Season on the BBC, the young Ukrainian pianist Alexei Grynyuk continues the Monday night Live In Concerts with a recital of piano music by Chopin &Liszt.
Frederic Chopin is one of the best-known composers of music for solo piano. His reputation as a performer in mid-19th Century Paris was legendary, and his fame as a composer began largely thanks to his devotion to traditional Polish dances, like Polonaises and Mazurkas.
Franz Liszt also enjoyed enormous fame as a virtuoso pianist; his technique, his good looks and his generosity of spirit earned him a Europe-wide fan base. By the time he completed his Sonata in B minor in 1853, though, his performing career was almost over and he was focusing his energies into composition. The Sonata is thought to be Liszt's greatest composition for solo piano, and is dedicated to his friend, Robert Schumann.
Alexei Grynyuk began performing at the age of six and studied at the Kiev Conservatoire before winning a scholarship to London's Royal Academy of Music. He is equally at home in Classical, Romantic and 20th Century repertoire and has already appeared at many of the world's most renowned concert halls, including London's Wigmore Hall and South Bank Centre, the Salle Cortot in Paris, Moscow Conservatoire and the Metropolitan Museum of Art in New York.
Liszt: Sonata in B minor
Liszt-Horowitz: Hungarian Rhapsody No.2.
More episodes
Next
You are at the last episode