Main content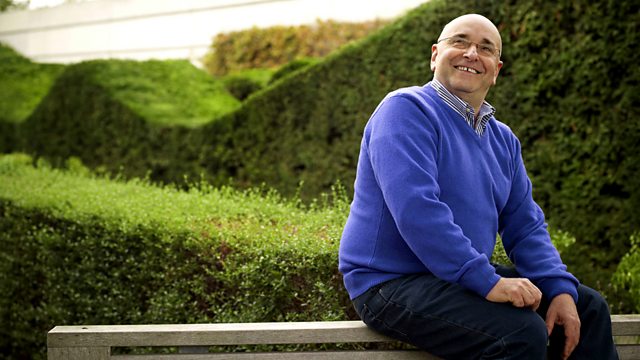 Monday - Rob Cowan
With Rob Cowan. Including Essential CD of the Week: Sergei Nakariakov: Trumpet and Piano; Physicist Brian Foster's favourite pieces of music; Janacek: String Quartets.
9am
A selection of music including the Essential CD of the Week: Sergei Nakariakov: Trumpet and Piano TELDEC 2564 67209-2
9.30-10.30am
A daily brainteaser, and Rob's recommended performance by the next pianist in Peter Donohoe's survey of 50 Great Pianists.
10.30am
In World Space Week, Rob Cowan's guest on Essential Classics is the distinguished British physicist Professor Brian Foster OBE, who is currently European Director of the Global Design Effort for the International Linear Collider at CERN in Switzerland. He graduated from the University of Oxford with a D.Phil in particle physics, became successively a lecturer, then Reader and finally Professor in Experimental Physics at the University of Bristol, and then held the equivalent position at Oxford University from 2003. He is currently Head of the Department of Particle Physics at Oxford. He was awarded the Alexander von Humboldt Research Prize in 1999 and the Max Born Medal and Prize in 2003.
Music is a consuming passion for Brian Foster. He is an enthusiastic amateur violinist, and has collaborated with the young professional violinist Jack Liebeck on the Superstrings project, a lecture which links Einstein's favourite instrument, the violin, with many of the concepts of modern physics, showing how Einstein's ideas have shaped our concepts of space, time, and the evolution of the Universe.
11am
Janacek: String Quartets
The Building a Library recommendation from last Saturday's CD Review.
Music Played
9.01 [0.01] Rob's Essential CD of the Week

9.06 [0.06]

9.16 [0.16]

9.30am [0.30] Today's Brainteaser

9.36am [0.36]

9.55am [0.55]

10.10am [1.10]

10.24am [1.24]

10.30 [1.30] Prof. Brian Foster's Choice

10.45am [1.45] Prof. Brian Foster's Choice

11.55am [1.55]

11am [2.00]

11.21am [2.21]

11.34 [2.34]
The Classical Companion Collection