Main content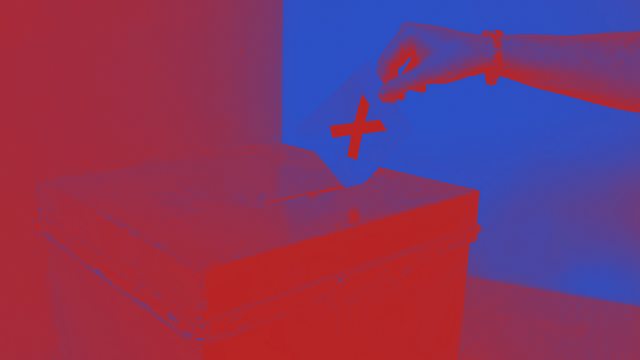 The Worst Form of Government
Poetry and music on the theme of democracy with readings by Lisa Dillon and Ray Fearon.
This week's Words and Music explores the theme of democracy. Democracy is the worst form of government, except all those other forms that have been tried from time to time. Winston Churchill's now famous quote underpins today's edition. Democracy is hailed as a force for good - promoting freedom, equality and self-governance - but has been used and misused for personal gain and political oppression. Nelson Mandela describes his astonishment in his memoir Long Walk to Freedom, on meeting Inuits from Northern Europe, that people from 'the top of the world' should have any knowledge of his political struggle at the southern tip of Africa. Television, he writes, had become a force for promoting democracy.
Throughout the programme, we hear the voices of colonised and marginalised peoples as they struggle for their right to be heard, their right to vote, and their right to live a free life.
With music from Copland & Shostakovich to Somalian poet and rapper K'naan, and readings performed by Lisa Dillon and Ray Fearon.
Producer: Gavin Heard
Aeschines: Democracy
Langston Hughes: Democracy
Emma Lazarus: The New Colossus
Walt Whitman: Election Day November 1884
Dorianne Laux: Democracy
John Adams: Letter
Arthur Rimbaud: Democracy
Nelson Mandela: Long Walk to Freedom
Mahmoud Darwish: The Girl/The Scream
William Shakespeare: Caesar
George Szirtes: Unter den Linden
Frances Ellen Watkins Harper: Songs for the People
Music Played
Timings (where shown) are from the start of the programme in hours and minutes
Aeschines

Democracy from 'Against Timarchus', read by Lisa Dillon

Langston Hughes

Democracy, read by Ray Fearon

Emma Lazarus

The New Colossus, read by Lisa Dillon

Walt Whitman

Election Day November 1884, read by Ray Fearon

Dorianne Laux

Democracy, read by Lisa Dillon

John Adams

Letter to John Taylor, 17 December 1814, read by Ray Fearon

Arthur Rimbaud

Democracy, read by Lisa Dillon

Nelson Mandela

Long Walk to Freedom, read by Ray Fearon

Mahmoud Darwish - Translation: C Forche & M Akash

The Girl/The Scream, read by Lisa Dillon

William Shakespeare

Julius Caesar, Act III, Scene II [Friends, Romans, countrymen, lend me your ears], read by Ray Fearon

George Szirtes, New & Collected Poems (Bloodaxe Books, 2008)

Unter den Linden, read by Ray Fearon

Frances Ellen Watkins Harper

Songs for the People, read by Lisa Dillon