Main content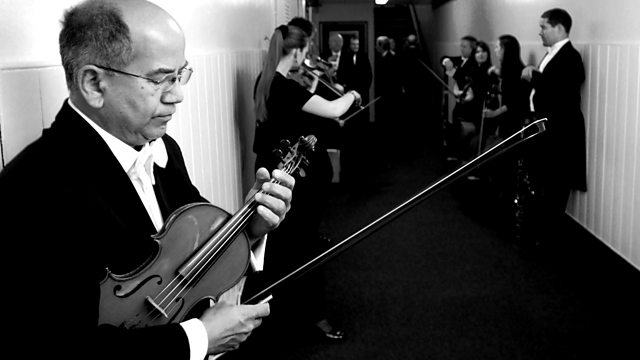 Ulster Orchestra - Borodin, Rachmaninov, Rimsky-Korsakov
JoAnn Falletta conducts the Ulster Orchestra. Borodin: Polovtsian Dances. Rachmaninov: Rhapsody on a theme of Paganini (with Peter Donohoe: piano). Rimsky-Korsakov: Sheherazade.
JoAnn Falletta, conductor
Peter Donohoe, piano
Ulster Orchestra
Borodin Polovtsian Dances (from Prince Igor)
Rachmaninov Rhapsody on a theme of Paganini
Rimsky-Korsakov Sheherazade
Principal Conductor JoAnn Falletta opens the Ulster Orchestra's 2012- 2013 season with a concert of Russian masters at Belfast's Waterfront Hall. Borodin's energetic Polovtsian Dances, from the second act of the opera Prince Igor, begin the season in an exhilarating fashion. Peter Donohoe makes a welcome return to Belfast to perform Rachmaninov's showpiece, Rhapsody on a theme of Paganini - of which the composer said "Why not resurrect the legend about Paganini, who for perfection in his art and for a woman, sold his soul to an evil spirit?" Rimsky-Korsakov's opulent and magical fairy-tale in music, Sheherazade, brings this afternoon's concert to a close.
Presented by John Toal.