Main content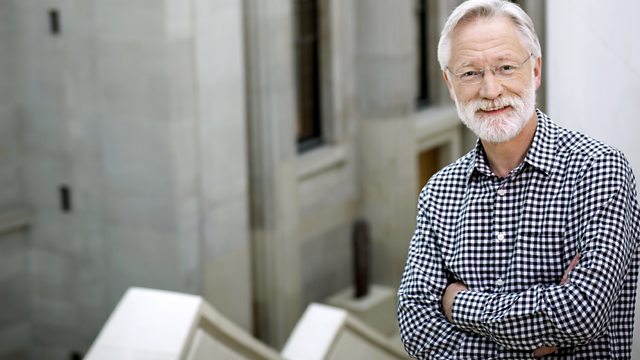 Charpentier's David et Jonathas
Donald Macleod presents a performance given at the 2012 Aix-en-Provence festival of Charpentier's biblical opera David et Jonathas. With Pascal Charbonneau and Ana Quintans.
Donald Macleod presents Marc-Antoine Charpentier's David et Jonathas recorded at this year's Aix-en-Provence festival and conducted by William Christie.
Christie recorded Charpentier's biblical tragedy almost 25 years ago. He returned to the work in a staging by Andreas Homoki first given in July this year at Aix, repeated at the Edinburgh Festival in August and which will travel to New York next year.
The work was written for and first performed at the College Louis-le-Grand, a Jesuit college in Paris in 1688.
The libretto by a Jesuit priest Father Francois Bretonneau is based on the Old Testament story of the friendship between David and the younger Jonathan, son of Saul.
Originally the five acts of the tragedie en musique were each followed by an act of a spoken drama on the subject by another priest.
Here the work is perfomed without the drama and with the original prologue moved to between Acts 3 and 4.
The story is about the very close and homo-erotic relationship between the hero David and Jonathan. Saul, a broken man after the death of his wife, mistrusts David's friendship with his son not least because they are from different tribes and when they go to war with one another David and Jonathan have no choice but to fight on opposing sides with tragic consequences.
Donald Macleod talk to William Christie and Andreas Homoki about the piece and to Pascal Charbonneau and Ana Quintans about their roles.
David.....Pascal Charbonneau (tenor)
Jonathas.....Ana Quintans (soprano)
Saul.....Neal Davies (bass-baritone)
Archis.....Frederic Caton (bass)
Joabel.....Kresimir Spicer (tenor)
La Pythonisse.....Dominique Visse (counter-tenor)
L'Ombre de Samuel.....Pierre Bessiere (bass)
Chorus and Orchestra of Les Arts Florissants
Conductor.....William Christie.