Main content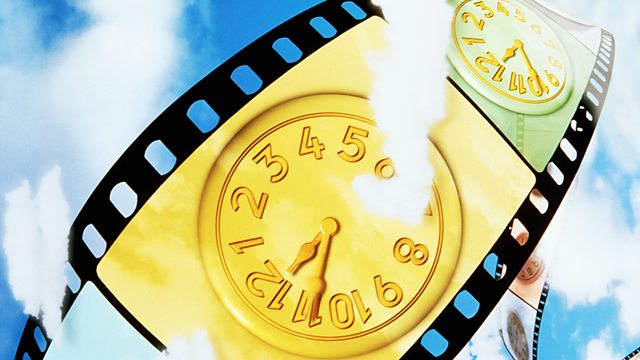 Duration, Duration, Duration
Grace Dent examines classic durations of music, film, TV and radio. Will on-demand content be longer and better, or shorter and dumber? Does duration still shape popular culture?
We expect pop songs on the radio to last three-and-a-half minutes, TV programmes thirty (or multiples thereof), commercial breaks to be three minutes made up of thirty second ads, and films on average to run for ninety-five minutes. Grace Dent gets a Radio 4 standard 27 minutes and 30 seconds to find out how duration has always shaped popular culture.
Starting in the days when the principle music mass-medium was wax, Grace discovers how the limitations of technology imposed specific durations on our listening habits. Pop music was the ideal partner for the 45 rpm single and the jukebox, yet the three-minute rule still applies even today. Radio stations prefer songs being neatly packaged into three-and-a-half minute chunks.
Turning on the box, the TV schedules are divided into programmes and shows of thirty minutes or multiples thereof, and commercial breaks of three minutes made up of several ads of 30 seconds each. Grace questions these formats with TV schedulers from public and commercial broadcasters.
Meanwhile over in the projector room, we're loading a standard silent reel which will run at 11 minutes. Early films ran at a huge variety of durations, but eventually standardised to 90-120 minutes. Popular cinema needed to deliver value for money durations: two features and a short - three hours or more.
The on-demand world poses interesting questions. Increased technological freedoms mean we're in charge for the first time and size matters less. What effect is this having on our viewing habits and our brains? Are our attention spans being adversely affected? Will creators think again about duration?
Produced by Sue Clark
A Testbed production for BBC Radio 4.