Main content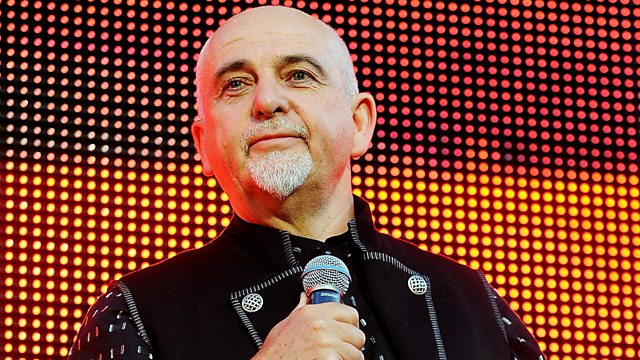 Another chance to hear the 2012 special as Peter Gabriel discusses So, his 1986 album that changed his life, transforming him from prog rock cult artist into a worldwide star.
Another chance to hear the special edition of Long Players, recorded in 2012, in which Peter Gabriel discusses So, his 1986 landmark album. It changed his life, transforming him from prog. rock cult artist into an MTV generation worldwide superstar, pioneer of World Music and hugely respected cultural and political figure.
So combined huge hits (backed up by ground breaking videos and concepts) with extraordinarily personal, experimental, haunting and memorable pieces such as In Your Eyes, Red Rain and Mercy Street. Peter talks about the unexpected recording history behind Sledgehammer and the endurance test that was the video shoot, with the talented team who went on to make Wallace and Gromit.
Peter describes the creation of the songs and the change to his previous thoughts, techniques and style. It was the first of his solo recordings to have a title (albeit it just one simple word) and an unadulterated portrait on the cover. He was also delighted to bring world music and artists such as Youssou N'Dour to a much wider audience.
Johnnie and Peter talk about the Otis Redding gig, which they both attended in Brixton in the 1960s and which made such a huge impression on everyone in the room, as well as the influence that the Stax sound had on some of the songs on the album.
Peter also plays some of the early demo versions and tracks that didn't make it onto the final release, discusses his live stage work and highlights the freedom that the success of So gave him.
More episodes
Previous
You are at the first episode
Clips