Main content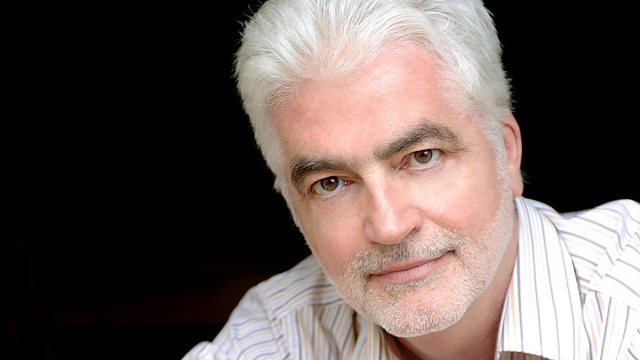 Billy Kay explores how industrial unrest in the 19th century led socialists such as Keir Hardie and Cunninghame Graham to found the Labour Party.
2/5 Free or a Desert.
Billy Kay traces modern nationalism back to 19th century industrial unrest
when socialists like Keir Hardie and Cunninghame Graham founded the Labour Party, and eventually the SNP.
Billy begins at The 1820 Society's commemoration of the skirmish at Bonnymuir during the radical uprising when men were hung and beheaded as traitors for demanding reform and the restoration of a Scottish parliament. The Strathaven weavers carried a banner with the words "Scotland Free or a Desert" and we hear a moving piece of music by young Sarah MacNeil, a student at the Royal Conservatoire of Scotland who was inspired by the sacrifice of the three martyrs James Wilson, John Baird and Andrew Hardie....the music is led by Sarah on clarsach and the suite is called "Free or a Desert".
Billy explores this link between the struggle for democracy and the demand for a Scottish Parliament in the rise of socialism with James Keir Hardie and RB Cunninghame Graham's founding of the Scottish Labour Party in 1888 with Scottish Home Rule at the core of its philosophy. Historians trace the formation of dedicated nationalist parties in the 1920's and '30's and the creation of the SNP. Tom Normand of St Andrew's University highlights the role of writers and artists in the period and the involvement of people like Compton Mackenzie, JD Fergusson and Hugh MacDiarmid.
By the 1950's we contrast the popular support for the idea of Home Rule expressed in John MacCormick's Scottish Covenant Association and the popular response to gestures like the liberation of the Stone of Destiny by Glasgow students, with the peripheral nature of the SNP throughout the period. In the words of former SNP Chairman, the historian James Halliday...."Arthur Donaldson used to claim that we only had a thousand members, and I used to say to him, "Arthur, you're an exaggerating old scoundrel!" There would be perhaps nearer 150 members in the whole country!".