Main content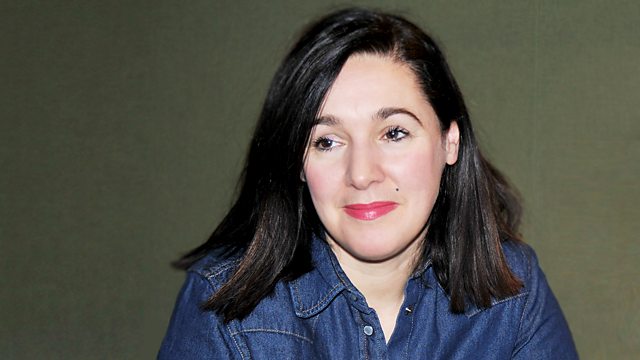 01/10/2012
Clare English welcomes guests Ros de la Hey, Adrian Searle, Julie Davidson, Deborah Levy and Bethan Ellis to the Book Cafe.
A CASUAL VACANCY: The first adult book from JK Rowling, has been variously described as "unadventurous", "bleak" and "brilliant" in reviews by leading newspaper critics. JK Rowling's former publicist Ros de la Hey of the Main Street Trading Company Bookshop drops in to review the book for us.
ALL THE LITTLE ANIMALS: When Alan Warner appeared on the Book Café in 2010 to talk about forgotten Scottish classics, Adrian Searle of Freight Books happened to be listening. The conversation he heard prompted him to republish ALL THE LITTLE ANIMALS by the late Walker Hamilton. Alan Warner was instrumental in the project, writing the introduction to the new book and the highly acclaimed novel has now been brought back into the mainstream. Adrian Searle joins the programme to explain why the powerful, fable-like tale, about the relationship between nature and consumerism should never have been erased from the history of Scottish Literature and why it's so satisfying to have it back in bookshops.
LOOKING FOR MRS LIVINGSTONE: In the history books, Mary Livingstone is a shadow in the blaze of her husband's sun, a whisper in the thunderclap of his reputation. Yet she played an important role in David Livingstone's success and her own feats as an early traveller in uncharted Africa are unique. Author Julie Davidson made it her mission to trace the footsteps of this intrepid woman to unveil the truth about her life and create a book packed full of tales of adventure, which presents a true portrayal of who Mary Livingstone was.
SWIMMING HOME: Deborah Levy's book SWIMMING HOME rocked literary circles when it was shortlisted for the Man Booker Prize a few weeks ago. Rejected by major publishers because they didn't think it was strong enough to survive the recession, not for profit organization And Other Stories which is funded by subscribers saw something in it that others didn't and now Deborah Levy is their biggest success story. SWIMMING HOME is a subversive page-turner, a merciless gaze at the insidious harm that depression can have on apparently stable, well-turned-out people. Set in a summer villa, the story is tautly structured, taking place over a single week in which a group of beautiful, flawed tourists in the French Riviera come loose at the seams. We get a unique insight into the book and its rocky publishing journey with author Deborah Levy and Bethan Ellis Associate Publisher from And Other Stories.
Last on
BBC Radio Scotland
except MW
Broadcasts
BBC Radio Scotland

except MW