Main content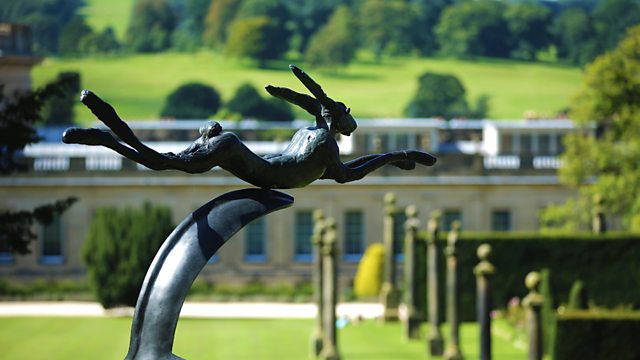 The Man Who Sculpted Hares: Barry Flanagan, A Life
Film about sculptor Barry Flanagan, in which Peter Bach shoots footage of strangers with Flanagan's public works for the artist to view as he wrestles with motor neurone disease.
World-renowned, shamanistic artist Barry Flanagan was one of the world's foremost figurative sculptors, with his work exhibited in streetscapes such as Park Avenue in New York, the Champs Elysées in Paris and O'Connell Street in Dublin. His trademark hare sculptures marked him out as an innovator and he once described himself as an English-speaking itinerant European sculptor.
In this documentary, one-man filmmaker Peter Bach embarks on a personal journey by making a vow to Flanagan, who at the time is wrestling with motor neurone disease on the island of Ibiza, that he will travel the world and bring back footage of strangers by his public works and film the artist watching them as he wrestles with his disease.
This journey of discovery takes us across Europe and the United States and is a celebration and homage to Flanagan's work.