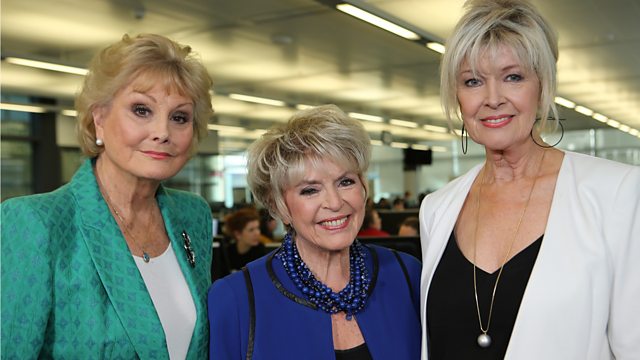 Battling on behalf of viewers who feel short-changed, Gloria Hunniford, Angela Rippon and Julia Somerville today help a woman forced to pay someone else's loan after debt collectors hammered on her door in the middle of the night, explore problems to do with websites offering bargain deals, and investigate why a botched dental job has still to be put right. Plus, invaluable advice to stop you feeling ripped off, and more consumer problems solved face to face at the Rip Off Britain Pop-Up Shop.
Last on
Information and Advice from Today's Episode
Log book loans
In February 2011 the government introduced a voluntary Code of Practice in association with the Consumer Credit Trade Association covering the Bills of Sale or Log Book Loan industry.
The Code means that loan companies have to register any outstanding finance on a vehicle on an Asset Finance Register. As a result second-hand car buyers can now check if the car is subject to outstanding finance before handing over money.
These checks are called HPI checks and there are a number of companies who can complete the check for you, including the AA and RAC. The HPI check takes only a few minutes, either by phone, online or text message.
For a fee of around £20, not only will they check whether there is any outstanding finance on the car (including outstanding bills of sale/log book loans) but also whether the car is stolen, cloned, has ever been written off and whether the mileage is accurate.
Credit Union – Savings and Loans
The first Credit Union in the UK was established in 1964 and there are now almost 400 of them throughout England, Scotland, and Wales.
Credit unions work by offering savings and loans to their members and have traditionally appealed to people on lower incomes or who don't have access to mainstream banking.
The cost of borrowing is much lower than with payday lenders and so are the risks.
To find out more about the pros and cons of saving with and borrowing from a credit union visit the Money Advice Service website.
You can find out where your nearest credit union is by contacting the Association of British Credit Unions Limited website.
Credits
| Role | Contributor |
| --- | --- |
| Presenter | Julia Somerville |
| Presenter | Julia Somerville |
| Presenter | Gloria Hunniford |
| Presenter | Gloria Hunniford |
| Presenter | Angela Rippon |
| Presenter | Angela Rippon |
| Producer | Lucy McLennan |
| Producer | Lucy McLennan |
| Executive Producer | Rob Unsworth |
| Executive Producer | Rob Unsworth |