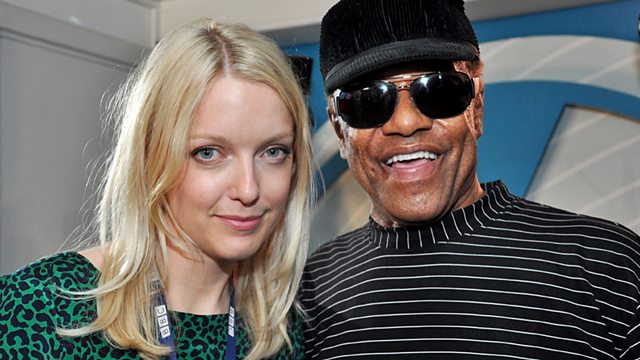 Bobby Womack and Damon Albarn are live in session.
Bobby Womack will be live in session playing tracks from his recently released album The Bravest Man In The Universe. The album was produced by Damon Albarn who will also join him. The Bravest Man In The Universe was recorded at Damon's Studio 13 in west London and New York's Manhattan Centre between October and December 2011. It's Bobby Womack's first album of original material since 1994's Resurrection. Bobby's musical career spans over 50 years and started with The Valentino's, a group he formed with his brother; Cecil Womack.
Plus, Lauren sets up this week's Peoples Playlist and asks you to compile half an hour of brilliant music on a given theme, free music in MPFree and take some time out to enjoy a gorgeous tune in The Headphone Moment.
Last on