Main content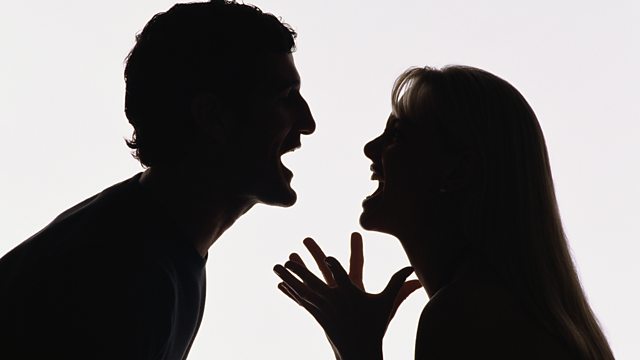 Having a good argument, care of terminally ill teenagers, Dame Kathleen Ollerenshaw
Celebrating, informing and entertaining women. Jenni Murray examines the care for teenagers who are told that they may be facing death sooner rather than later.
A new film "Now is Good" has just been released. It is about a girl who is dying of leukaemia and how she deals with facing death and yet is determined to live her remaining life to the full. In reality, another seventeen girl from Swansea is seriously ill with an undiagnosed illness, she has been in and out of a hospice, discussed the prospect of death with her friends and has her own bucket list of dreams that she wants to fulfil. She speaks to Jenni about her experiences.
On October 1st, Kathleen Ollerenshaw, the acclaimed mathematician who was also a keen politician, celebrates her 100th birthday. We hear her speaking in an earlier interview to Jenni about her life.
And we'll be arguing about arguing. Is a bit of arguing essential for maintaining a healthy relationship between couples or should they be able to maintain a strong relationship without the odd heated debate?
Presented by Jenni Murray.
Chapters
Terminally Ill Teenagers

To discuss support for teenagers with 'life-limiting' conditions, Jenni speaks to a 17 year old girl who is ill, and Susan Munroe, Director of Nursing & Patient Services at Marie Curie Cancer Care.

Duration: 13:27

Dame Kathleen Ollerenshaw At 100

On Monday 1 October the acclaimed mathematician Dame Kathleen Ollerenshaw celebrates her 100th birthday, and so to mark the occasion we hear an interview Jenni recorded with her in 2004.

Duration: 08:46

Teenagers And Moral Dilemmas

We hear from two teenage girls, and Jenni is also joined by Helen Cowie, Professor of Psychology and 'guru' for teenage magazine Bliss, and by Kate Figes, author of The Terrible Teens.

Duration: 10:01

Is Arguing Part Of A Good Relationship?

Motoring journalist Carmel Stewart, and Andrew Billen, TV Critic for The Times, join Jenni to argue it out and hopefully reach a conclusion.

Duration: 09:19