Main content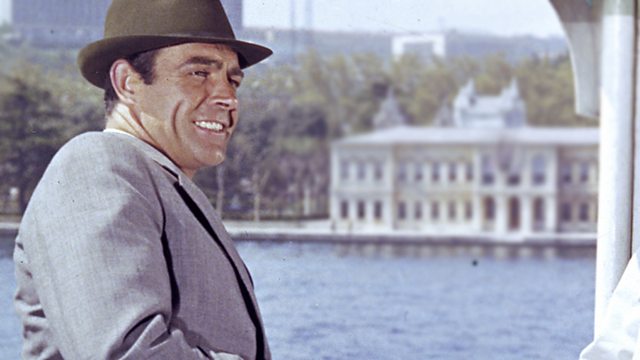 27/09/2012
Joseph Gordon-Levitt talks about working with Bruce Willis in the time travel action thriller Looper, plus critics Paul Gallagher and Gail Tolley review the film.
LOOPER - Actor Joseph Gordon-Levitt explains what it was like working beside legend Bruce Willis in this time travel action thriller. Critics Paul Gallagher and Gail Tolley review.
How can actors embrace the world of the web and control their digital imagery? Screen writer and actor Stuart Hepburn teaches a Contemporary Screen Acting course and explains how actors an use new digital platforms to their advantage.
2012 is the 50th anniversary of the James Bond film series and is being celebrated with the release of a Bond Blu-ray collection featuring all 22 films and an anniversary tour. Jonathan Melville reports from the tours launch in Lochgilphead where 1963's From Russia with Love was shot. He caught up with former Bond Girl Eunice Gayson.
How do you deal with annoying people who answer their phone or talk during a film? Janice discusses the etiquette of cinema going and finds out about volunteer cinema 'ninjas' employed to stamp out audiences bad behaviour.
HOLY MOTORS - Critics Gail Tolley and Paul Gallagher review this bonkers French Auto comedy featuring Kylie Minogue. The unusual art house film premiered this year at the Cannes film festival to a standing ovation.
Last on