Main content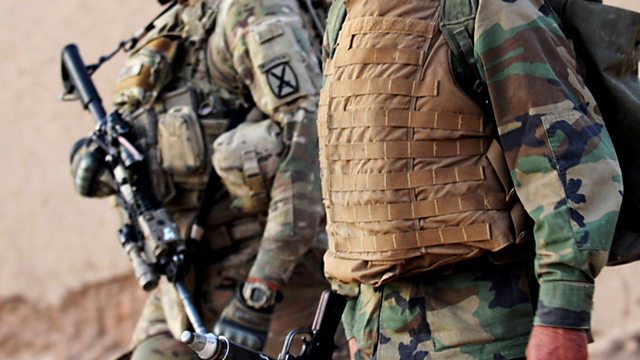 Green on Blue
With a spike in the number of British and US troops being killed by their Afghan allies, have coalition commanders been slow to identify the warning signs of Taliban infiltration?
In the first of a new series, Gerry Northam investigates the rising number of so called "green on blue" attacks in which Afghan soldiers and policemen have turned their guns on British and other international troops.
With more than 50 NATO troops killed in insider attacks this year, is enough being done to protect those working as mentors?
The US has invested over $50 billion on developing independent Afghan security forces but according to a US Government audit, the majority of Afghan troops remain heavily reliant on American help and support. Even widespread illiteracy remains a problem.
Meanwhile the impact of the recent attacks is huge - undermining the trust that's needed between the Afghan forces and the coalition troops getting them ready to take over the security in 2014.
So how reliable is the screening of new Afghan recruits? And, with continuing questions over their loyalties and capabilities, can there be an effective withdrawal in two years' time?
Presenter: Gerry Northam
Producer: David Lewis.