Main content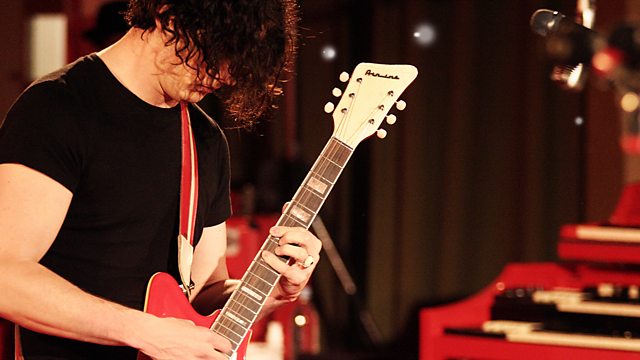 Nihal goes Behind the Label at XL Recordings with boss Richard Russell. XL sold more than 10 million albums in 2011 and was the label that launched The Prodigy and Adele.
XL Recording is the label that launched the Prodigy and is now home to Adele!
At a time when other labels are struggling to get or maintain a foothold in an ever changing musical landscape, XL sold in excess of 10 million albums last year and manages to strike the perfect balance between achieving the success of a major label, while still enjoying the kudos of an indie.
Radio 1's Nihal heads to a small mews in London to meet the boss and owner of XL Recordings, Richard Russell and goes Behind the Label to hear the story of XL. Richard sits Nihal down in the studio where The xx recorded their Mercury Prize winning debut album and they discuss the story of one of the most important labels in British musical history from the beginning.
With contributions from one of XL's founders, Nick Halkes, we hear about the emergence of XL in the late 80s when it was established to celebrate what was going on in underground music at the time. Eamon Downes, who as Liquid produced one of XL's earliest hits - Sweet Harmony, describes what it was like to work with the label in those early days; while Felix and Simon from Basement Jaxx share their memories of being picked up by XL - and why they feel that the label is still such a force to be reckoned with today.
Back in the XL studio, Richard Russell tells Nihal about his passion for music from a young age and how his career with XL began when he approached the burgeoning label over twenty years ago. "I took them a track that I'd made, I thought I was going to get signed..." he remembers, "...but I don't think I ever really left." Nick Halkes recounts the story of signing the Prodigy and there's an archive interview from Keith Flint and Liam Howlett recounting those early days.
We also hear about the Mercury Prize winning artist Dizzee Rascal, whom Richard Russell talks about hearing for the first time: "There's always a few artists who are doing something which is really original. Dizzee is a massive example of that. When I heard the white label of 'I Luv You,' I thought 'Thank You' - someone needed to do this!" Dizzee himself is still stunned by the impact of that first album: "It just amazes me how many people this album touched" he says "..even people who had nothing to do with it."
The story of XL Recordings takes in The White Stripes: "The White Stripes was something the music business saw straight away..." recalls Richard, "...the more I got to know him and what he did, I realised he can do absolutely everything." We hear from Jack White himself about the impact of XL in the US market and how the label has helped him to flourish as an artist.
This is part of Radio 1's Behind the Label series and, together with the other episodes in the series, will be available to listen to until 9.00pm on Monday 8 October.