Main content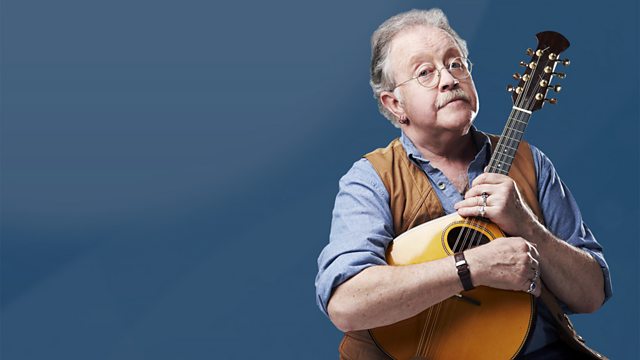 26/09/2012
Mike Harding presents his usual impeccable selection of the very best in folk, roots and acoustic music, including news of artists currently on tour and the latest album releases.
Last on
Music Played
The Imagined Village

Winter Singing

Bending The Dark.
ECC Records ecc006.

Cathie Ryan

In The Wishing Well

Through Wind And Rain.
Mo Leanbh Promo Copy.

James Findlay

The Beggar

Another Day Another Story.
Fellside FECD252.

Lau

The Bird That Winds The Spring

Race The Loser.
Reveal REVEALonCDX.

Treacherous Orchestra

Superfly

Origins.
Navigator NAVIGATOR062.

The Unwanted

The Morning Blues

Music From The Atlantic Fringe.
Compass 4526.

The Unwanted

The Diamantina Drover

Kate Rusby and Sara Watkins

Mocking Bird

Jamie Smith's Mabon

Lady Of The Woods

Jeff Warner

Won't You Go My Way?

Short Sharp Shanties Vol. 1.
Wildgoose WGS381CD.

Blair Dunlop

Billy In The Lowground

Blight & Blossom.
Rooksmere RRCD106.
Broadcast