Main content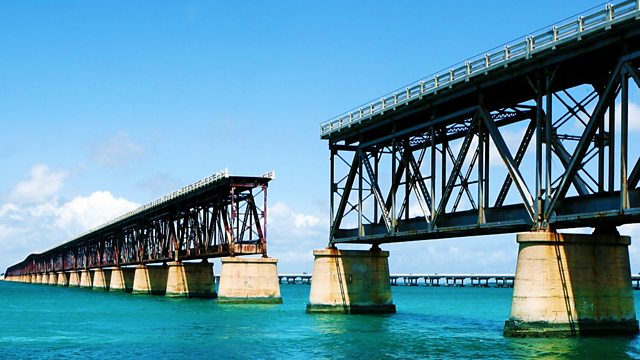 Nina Garthwaite presents mini-documentaries exploring the difficulties and delights of distance. With Dan Schreiber. From September 2012.
Nina Garthwaite presents a showcase for delightful and adventurous short documentaries. A selection of brief encounters, true stories, radio adventures and found sound.
In The Space Between Us, Nina explores the difficulties and delights of distance. We travel to the outer reaches of the galaxy in the intriguing "audio movie" Made Out of Meat and take a joyful journey to the middle of absolutely nowhere with the writer Ian Sansom.
We hear tales of family tussles over living space, a pop song constructed around a gap in understanding between scientists and the general public, and a look at the spaces in our speech patterns as the comedian Dan Schreiber explores the importance of a well placed...pause in the delivery of a joke.
Produced by Eleanor McDowall
A Falling Tree Production for BBC Radio 4
The items featured in this programme were:
Mind the Gap
Featuring Dan Schreiber
Tears, Gravity and Distance
Produced by Karl James
They're Made Out of Meat
Produced by Jonathan Mitchell
Silent Comedy
Featuring Dan Schreiber
Nowhere
Produced by Rachel Hooper
The Table
Produced by Katie Burningham
Higgs Boson!
Produced by Mad Genius.
Last on
Broadcasts