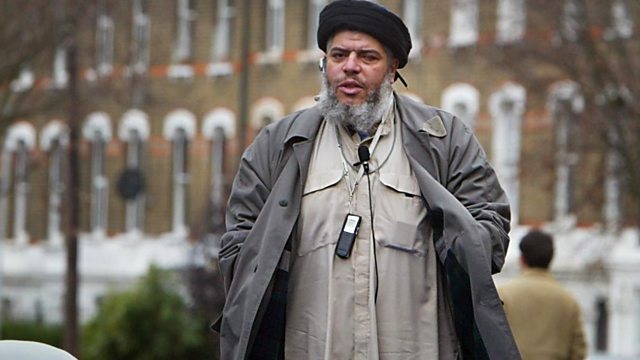 25/09/2012
Morning news and current affairs presented by James Naughtie and Sarah Montague, including:
0750
The message from police to Megan Stammers, the 15-year-old girl who is thought to be in France with her maths teacher, is she should come home, and that she is not in trouble. Chief Inspector Jason Tingley of Sussex Police, has the latest information. And Mark Williams-Thomas, a criminologist and former child protection expert with Surrey Police, and Dr Jennifer Wild, senior research fellow in Clinical Psychology at Oxford University, discuss how families and authorities should best deal with such events.
0810
The radical cleric Abu Hamza will be extradited to the United States to face a court later today. Lawrence Whitehouse, whose wife was killed when they were both taken hostage in a kidnapping organised by Abu Hamza in Yemen in 1998, gives her reaction.
0817
The Chief Secretary to the Treasury, Danny Alexander, talks to Sarah Montague as the Liberal Democrat conference draws to a close.
0834
Dr Ben Goldacre, author of the book Bad Pharma: How Drug Companies Mislead Doctors and Harm Patients, and Stephen Whitehead, the chief executive of the Association of the British Pharmaceutical Industry, debate claims that pharmaceutical companies do not publish enough of the data from drug trials.
0846
A survey published in the German daily Frankfurter Allgemeine Zeitung found that 63 per cent of Germans were worried about inflation. Anne Applebaum, director of political studies at the Legatum Institute, and Prof Michael Cox, professor of international relations at the London School of Economics discuss where national preoccupations or psychoses come from.
Last on