Main content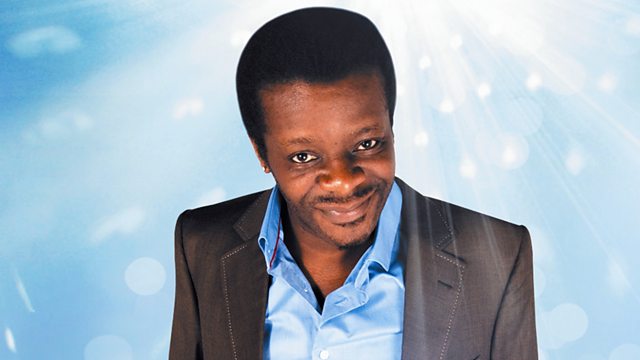 Stephen K Amos, Mark Watson, Emma Freud, Funmi Olawumi, Jens Lekman
Clive Anderson is joined by Stephen K Amos, Aleks Krotoski, Carl Djerassi, Emma Freud and Mark Watson, with music from Jens Lekman and Funmi Olawumi.
Ever dreamt you were the child of a superstar? Well funny man Stephen K Amos has. Stephen joins Clive to chat about his hilarious and poignant new memoir 'I Used to Say My Mother Was Shirley Bassey' which charts his journey from playing the class clown to playing the Hammersmith Apollo.
Cyberqueen and Guardian journalist Aleks Krotoski will be surfing in to whisk Clive off on a global tour of the digital world ahead of her new series for BBC Radio 4, 'The Digital Human'. In the first programme on Monday 1st October at 4.30 pm Aleks looks at how different cultures are using technology to express their identity and culture.
And it's not often you get to meet a man who sparked a social revolution but as 'father' of the contraceptive pill, American chemist Carl Djerassi did just that. And when he's not busy changing the world Carl is penning novels and dramas - or "science-in-theatre' as he prefers to call them. His latest play 'Insufficiency' considers the curious specialism of 'bubbleology' - that's the science of bubbles to me and you - which has its world premiere on Monday 24th September at London's Riverside Studios.
Emma ties the knot with comedian, and critically acclaimed writer Mark Watson. Keeping it snappy they chat about Mark's latest novel, 'The Knot' which sketches the story of a wedding photographer who is hiding a secret.
From wedding bells to the bittersweet notes of love - Sweden's Jens Lekman plays his new single 'I Know What Love Isn't' from his forthcoming album of the same name.
And Nigerian diva Funmi Olawumi performs 'Ijo Ayo' from her solo debut album 'Funmi Ti De' showcasing her style of traditional and contemporary Yoruba music. Funmi plays live at Ronnie Scotts in London on Sunday September 23rd.
Producer: Cathie Mahoney.
Listen to Loose Ends anytime, anywhere.