Main content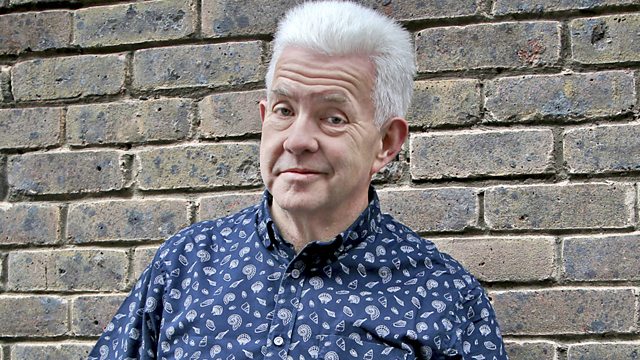 Jacqueline Gabbitas, Anna Robinson, Stuart Maconie, Liz Fraser, Emma Bennett
Ian McMillan presents Radio 3's cabaret of the word, with Stuart Maconie, Liz Fraser of The Cocteau Twins, Emma Bennett, Anna Robinson and Jacqueline Gabbitas.
Ian McMillan presents Radio 3's 'Cabaret of the word'. His guests include Stuart Maconie, Liz Fraser of The Cocteau Twins, performance maker and artist Emma Bennett, and poets Anna Robinson and Jacqueline Gabbitas.
Deep Dialect
Is there a new dialect poetry movement? Ian finds out from Anna Robinson (who's come up with a new way to represent the Cockney glottal stop in poetry), and Jacqueline Gabbitas from Worksop, who shares her love of the word is t'other .
Anna Robinson's 'The Finders of London' is available from Enitharmon, and Jacqueline's Mid Lands is published by Seeing Eye, her new pamphlet Earthworks is out from Stonewood Press.
Emma Bennett and 'Two Tries Robin'
Emma performs her birdsong-inspired work live in the studio - where she talks like a bird talking about a bird.
Invented Languages
Why have so many writers and musicians invented their own languages? Stuart Maconie traces their history from The Tower of Babel to Simlish.
Liz Fraser
Liz Fraser invented her own language as part of 'The Cocteau Twins'. She talks about why she decided to eschew obvious meaning in her lyrics for her trademark transcendent and enigmatic sounds.
And forthcoming - don't forget to get your free tickets for:
The Verb at Octoberfest
11th October
Doors open 10.30am
Ian's guests at this recording include The Fast Show's Charlie Higson, who'll be talking about his new zombie novel 'The Sacrifice' and the language of horror. He'll be joined by Blake Morrison who revisits the landscape of his childhood in Yorkshire and evokes the mysterious world of the Pendle Witches in his new book 'A Discoverie of Witches' Helen Mort's poems will explore the musical landscape and heritage of Sheffield, whilst Essex-born performance poet Luke Wright will be explaining why Jake Thackray (a Leeds songwriter in love with French chanson) has been such an influence on his work.
Follow this link for tickets:
http://www.bbc.co.uk/showsandtours/shows/shows/octoberfest_2012
or contact The Crucible Box Office: 0114 249 6000.