Main content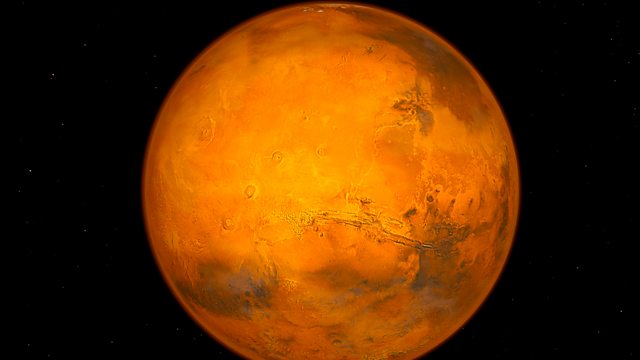 Mars
As Nasa pins hopes on the Mars rover, Samira Ahmed examines the cultural significance of the Red Planet and whether it's our moral imperative to keep exploring space.
Hitch a ride to the Red Planet; Samira Ahmed is at the controls for a trip that promises commentary on NASA's latest Mars mission, a history of our fascination with the planet and the huge pull it has exerted on our cultural life. To plot a course through the clouds of theology, astronomy and pure speculation, the science writer, Marcus Chown has joined forces with the theoretical physicist, Lawrence M. Krauss, and one of Radio 3's New Generation Thinkers, Josh Nall - a science historian from Cambridge University. They're joined on board by the writers Francis Spufford, Liz Williams and Sophia McDougall who'll be dissecting the fictional record of our involvement with Mars and shining a light on a few brand new specimens. To round things off the sound artist and broadcaster, Robert Worby will pondering the planet's way of popping in and out of fashion with musicians and composers.
Produced by Zahid Warley.