Main content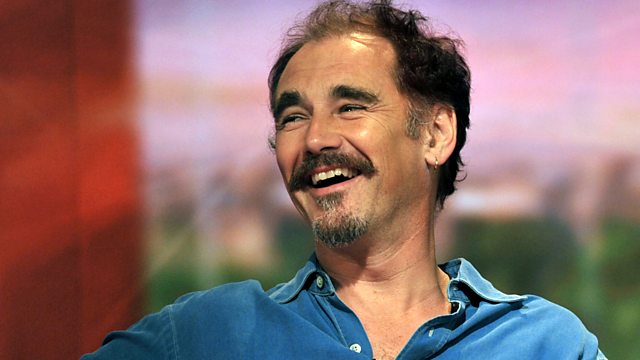 Mark Rylance
Philip Dodd's guest is Mark Rylance, former artistic director of Shakespeare's Globe, currently playing Richard III and set to reprise his role as Olivia in Twelfth Night.
Philip Dodd talks to Mark Rylance, the former artistic director of the Globe. He's recently been wooed back to the Globe to take on the role of Richard III and is set to reprise his performance as Olivia in Twelfth Night - both productions then transferring later this autumn to London's West End.
He has been called the greatest stage performer in the world, His performance as Johnny 'Rooster' Byron in Jerusalem won awards on both sides of the Atlantic. But he made his name with Shakespeare. Al Pacino once said Rylance made Shakespeare's words sound as if the Bard had written them for him the night before.
In an extended conversation Philip Dodd examines Rylance's passion for engaging with "original practice" versions of the Bard to challenging audience relationship with the action on stage, through to playing Shakespeare's most notorious villain
Producer Fiona McLean.