Main content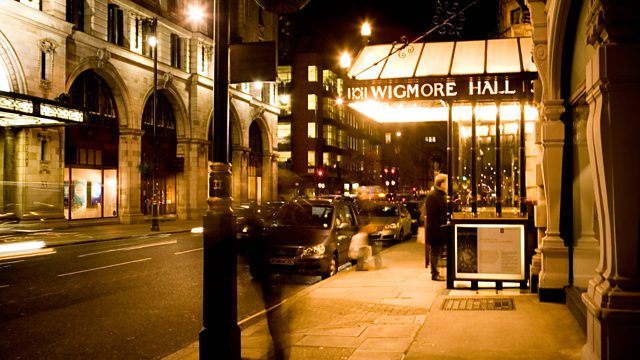 23/09/2012
A Wigmore Hall recital of songs by Schubert, Schumann, Brahms and Mahler given by mezzo Alice Coote for the centenary of Kathleen Ferrier (1912-53). With pianist Graham Johnson.
Presented by Catherine Bott.
Alice Coote and Graham Johnson with the Ferrier Centenary Celebration Concert from the Wigmore Hall. Music by Schubert, Schumann, Brahms and Mahler.
In the centenary year of her birth and almost six decades after her tragically early death, Kathleen Ferrier remains an inspiration to countless music-lovers. The Lancastrian contralto's unmistakeable voice and personality were part of life at Wigmore Hall in the 1940s and early 1950s.
For this centenary concert Alice Coote and Graham Johnson pay tribute to the legacy of one of Britain's greatest singers in a programme drawn from the core of Ferrier's repertoire.
Schubert: Gretchen am Spinnrade D118;
An die Musik D547;
Du liebst mich nicht D756;
Der Tod und das Mädchen D531;
Die junge Nonne D828.
Schumann: Frauenliebe und -leben Op. 42.
Brahms: Sapphische Ode Op. 94 No. 4;
Der Schmied Op. 19 No. 4;
Die Mainacht Op. 43 No. 2;
Der Tod, das ist die kühle Nacht Op. 96 No. 1;
Botschaft Op. 47 No. 1.
Mahler: Ich atmet' einen linden Duft; Liebst du um Schönheit; Um Mitternacht; Ich bin der Welt abhanden gekommen (Five Rückert Lieder).