Main content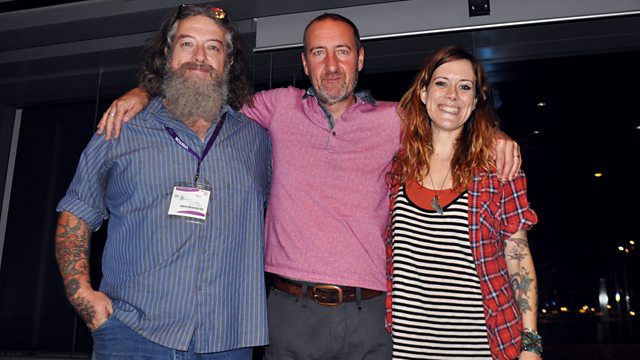 17/09/2012
Marc has a session from Cincinnati outfit Wussy.
Why we haven't had Wussy in session before nobody knows ... but we are setting the record straight tonight.
Having started up in Cincinnati USA back in 2001, the origins of Wussy are that Chuck Cleaver was asked to perform a few solo shows and due to stage fright he pulled in Lisa Walker to help. The shows went well and they decided to continue and expanded, adding Mark Messerly and Joe Klug along the way to get where they are now.
Six LPs in, with the latest being Buckeye on Ohio based Shake It Records and UKs Damnably Records, they are currently on a large UK tour before they head back to the US for more live dates.
A few interesting facts about Wussy, Chuck is a stone mason by trade, this is their first time to the UK and they used to be record traders and have a vast knowledge and love of UK 60s - 70s rock. They will fit in perfectly then!
Ladies and Gents it's Wussy live in the studio.