Main content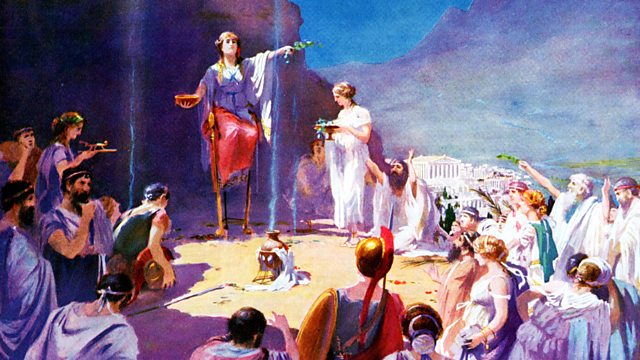 Juliet Gardiner considers the haunting visions of George Orwell, a near-future under the totalitarian eye of Big Brother. From September 2012.
Juliet Gardiner continues her History of the Future with a look at the visions of George Orwell, and his haunting fictions imagining a dark near-future under a Totalitarian regime.
Orwell's most famous and most chilling exercise in fictional futurology is his novel 1984, which portrays a society at perpetual war, living at all times under the secret surveillance of the sinister all seeing, all powerful forces of The Party. This creates an almost hallucinatory vision of a paranoid, upside down future of mind control in which reality is denied. 1984's vision of Big Brother surveilling the population, penetrating its innermost sanctums, is evoked whenever 24 hour CCTV surveillance and other Civil Liberty issues are discussed. Orwell epitomises the modern view of the future which is an ambivalent one - suspicious even while optimistic about the march of progress.
George Orwell was seriously ill with tuberculosis on the remote Scottish island of Jura when he wrote 1984 in 1948, and he died just two years later aged 46. His book was part of a trend of dystopian literature in the 20th century.
His particular vision seems prescient and ahead of its time. There was a strong surge of optimism after the Second World War in Britain, a commitment to world government to ensure peace, and there was still lingering admiration of the Soviet Union and the part it had played in winning the war for the Allies, its darker side as yet largely unknown - or ignored. Juliet speaks to Orwell's biographer D.J. Taylore to discover how he seemed to foresee the horrors of later in the century and the Cold War.
Produced by Victoria Shepherd
A Juniper production for BBC Radio 4.
Former Home Secretary Alan Johnson talks about the impact George Orwell had on his life.