Main content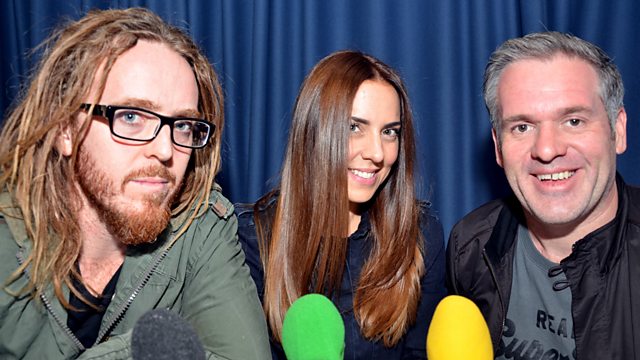 Oliver Stone, Jesus Christ Superstar with Mel C
Mark Lawson talks to director Oliver Stone about his new film Savages, and Mel C, Chris Moyles and Tim Minchin discuss their roles in the arena tour of Jesus Christ Superstar.
With Mark Lawson.
Oliver Stone, director of Wall St, Nixon, JFK and Natural Born Killers, discusses his latest film Savages, which focuses on a pair of young men in California who run a lucrative and peaceful business growing marijuana. But trouble and violence loom when they come up against an aggressive and powerful Mexican drugs cartel who demand their share.
Mark talks to Mel C, Chris Moyles and Tim Minchin, the stars of a new production of Jesus Christ Superstar which is set to tour arenas around the country. 40 years after Andrew Lloyd Webber and Tim Rice's original stage show opened, this production features Ben Forster as Jesus, a role he won in ITV's Superstar talent show in May.
As Radio 4 broadcasts the 10 short stories competing for the £15,000 BBC International Short Story Award, Front Row talks to each of the writers.Tonight M J Hyland talks about her story Even Pretty Eyes Commit Crimes which will be broadcast tomorrow afternoon.
Producer Erin Riley.
Chapters
Oliver Stone

Interview with director, Oliver Stone.

Duration: 11:02

Jesus Christ Superstar

Mark talks to Mel C, Chris Moyles and Tim Minchin, the stars of a new production of Jesus Christ Superstar.

Duration: 12:06

BBC International Short Story Award: M J Hyland

M J Hyland talks about her story Even Pretty Eyes Commit Crimes.

Duration: 04:46