Main content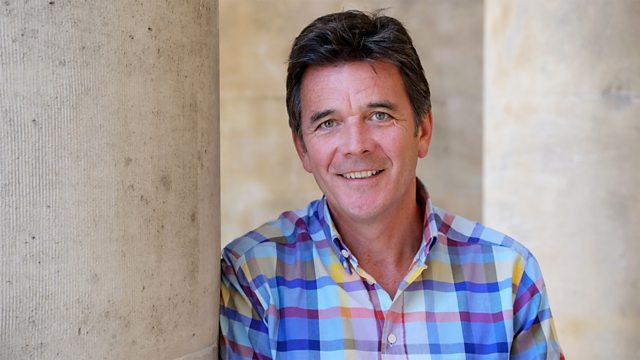 Ovarian cancer screening, BP tables, Cough, Vegetarianism, Gallstones
US research says screening all women for ovarian cancer does more harm than good. Plus listeners' emails on gallstones, vegetarianism and a constant urge to clear one's throat.
Ovarian cancer is known as the silent killer - because its symptoms can often be vague - bloating, abdominal discomfort and feeling full after eating. An American medical body says that screening all women for this cancer does not save lives - and may cause more harm than good. The US Preventive Services Task Force were responding to the latest results from the PLCO study - which included 80,000 women over 55. There was no difference in outcome between the women who were offered screening and those who just carried on as normal. Around a thousand of the women who were screened had surgery after testing positive - only to find they didn't have cancer. And 1 in 7 of them had at least one serious complication following their unnecessary surgery. Professor Usha Menon from University College London says that screening could be used in women with abdominal symptoms to help spot the cancer.
One Inside Health listener got in touch about his risk of developing cardiovascular disease - after his GP based his risk on his very high blood pressure reading - despite the fact that he's managed to reduce it by taking medication and exercising more. Dr Margaret McCartney says that charts in the the British National Formulary's charts are often used to assess these risks - but that other resources like QRISK can be used instead.
A niggling dry cough or a constant feeling like you need to clear your throat may have been diagnosed as a post-nasal drip. But cough expert Professor Alyn Morice says many people plagued by these symptoms are in fact affected by a "leaky" valve at the top of their stomach - creating a mist of partly-digested food which triggers the cough reflex.
The benefits of a vegetarian diet are often publicised - but how much does not eating meat improve your health?
Dr Kamran Abbassi searches the medical literature and finds that there are modest benefits to cardiovascular risk, blood pressure and Body Mass Index. For parents who may be anxious when their children announce they want to turn veggie - one Vietnamese study found no difference between the growth rates of vegetarian and meat-eating children.
Another listener Georgina Abrahams emailed to ask about treating gallstones. Does the gallbladder need to be removed surgically or can dietary changes help to alleviate symptoms? At least 1 in 10 of us will develop gallstones at some stage. Professor Hugh Barr is an upper gastrointestinal specialist in Gloucester. He explains how a low fat diet can help to prevent gallstones - which are usually deposits of cholesterol - but that once they're causing symptoms surgery is the most effective solution.