Main content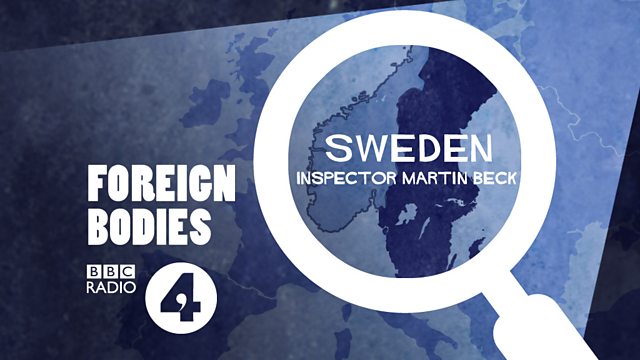 Sweden - Inspector Martin Beck
Mark Lawson investigates the husband-and-wife team behind Swedish sleuth Martin Beck. With Jo Nesbo and Henning Mankell.
In 1965 husband and wife Maj Sjöwall and Per Wahlöö published the first of their series of 10 police procedurals featuring Inspector Martin Beck and his team. Written during a time when Stockholm saw demonstrations against the Vietnam War, the arming and re-organisation of the police force and stresses on the welfare state, the Beck novels deliberately used the crime genre to depict changes in Swedish society.
Current crime best sellers Jo Nesbø, Henning Mankell, Åsa Larsson, Camilla Lackberg, Jens Lapidus, Val McDermid and Gunnar Staalesen are amongst those discussing the influence of the Martin Beck series with Mark Lawson as part of his series looking at European history through crime fiction.
Producer: Robyn Read
First broadcast on BBC Radio 4 in 2012.
Last on

Detective Martin Beck and his colleagues in the National Homicide Department in Stockholm
Broadcasts