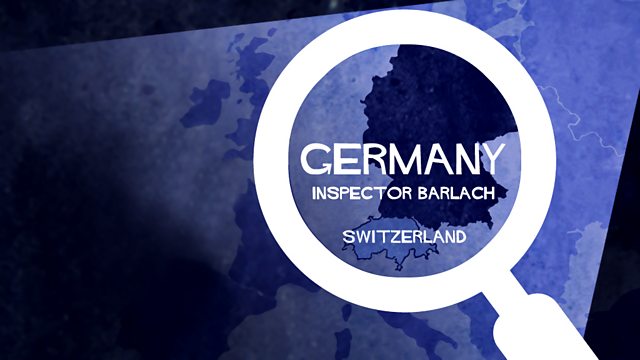 Germany - Inspector Barlach
Mark Lawson's history of Europe seen through the pages of crime fiction looks at the ideas of guilt, responsibility and justice in the writing of Friedrich Dürrenmatt (1921-1990).
His Inspector Barlach books were published in Switzerland in 1950 and 1951 and he used elements of the crime genre in plays including The Pledge and The Visit.
Theatre directors Josie Rourke and Simon McBurney, Hollywood scriptwriters Jerzy Kromolowski and Mary Olson-Kromolowski; Professor and crime blogger Katharina Hall and German lawyer turned best selling author Ferdinand von Schirach share their passion for Dürrenmatt's clear eyed depictions of the impact of German and Swiss actions in World War II.
Producer: Robyn Read.
Last on