Main content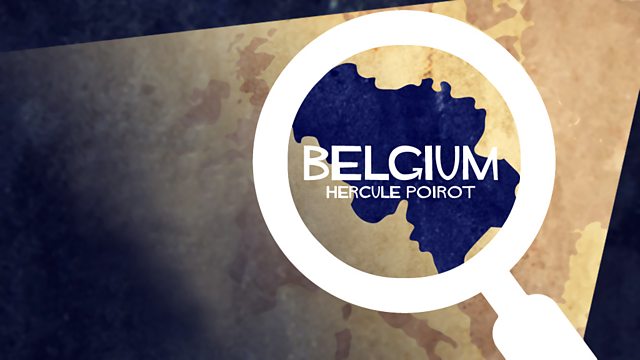 Belgium - Hercule Poirot and Jules Maigret
Mark Lawson is assisted by Poirot and Maigret, as he probes Belgium's unexpected prominence in the history of detective fiction.
Foreign Bodies: A History Of Modern Europe Through Literary Detectives
Crime fiction reflects society's tensions. Helped by famous literary detectives including Maigret, Montalbano, Dalgliesh and Wallander, Mark Lawson shows how crimes reflect Europe's times from the world wars of the 20th century to the Eurozone crisis and nationalist tensions of the 21st. In programme one, Mark Lawson looks at the template set by a Belgian created by an Englishwoman and a French cop created by a Belgian: Agatha Christie's Hercule Poirot and Georges Simenon's Jules Maigret hearing from Val McDermid, Lord Grey Gowrie, Andrea Camilleri and David Suchet.
In crime fiction, everyday details become crucial clues: the way people dress and speak, the cars they drive, the jobs they have, the meals they eat. And the motivations of the criminals often turn on guilty secrets: how wealth was created, who slept with whom, what somebody did in the war. For these reasons, detective novels often tell the story of a place and a time much better than more literary novels and newspapers which can take a lot of contemporary information for granted.
Mark Lawson's series focuses on some of the celebrated investigators of European fiction and their creators: from popular modern protagonists - including Henning Mankell's Kurt Wallander, Jo Nesbø's Harry Hole and Andrea Camilleri's Inspector Montalbano - through Ian Rankin's Inspector Rebus and Lynda La Plante's DCI Jane Tennison back to Friedrich Dürrenmatt's Inspector Barlach and Josef Skvorecký's Lieutenant Boruvka.
Producer: Robyn Read.
More episodes
Previous
You are at the first episode