Main content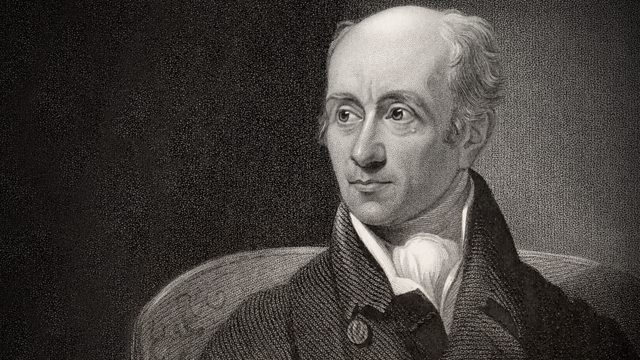 Donald Macleod focuses on Clementi's early years when, during a stay in Rome, he was 'spotted' and brought to England.
This week Donald Macleod celebrates the life and music of Muzio Clementi, popularly known as "the father of the pianoforte". He takes a trip to Finchcocks Musical Museum in Goudhurst, Kent, to look at a unique selection of Clementi pianos and marks the contribution Clementi has made to piano literature, with works ranging from his Opus 40 and 50 piano sonatas, through brilliant virtuoso pieces to graded works written specially for learners, and perhaps more surprisingly for a composer who's so closely associated with the piano, the series also includes some rarely heard symphonic jewels of their day and selected chamber music.
It's a measure of the high regard in which he was held in his adopted country, that Muzio Clementi's buried in Westminster Abbey. The commemorative plain black marble slab, which accords him the title "the father of the pianoforte", acts as a reminder of the part he has played in the popularisation of the piano. In his lifetime he was famous as a virtuoso keyboard performer and a teacher, not only to the aristocracy but also to succeeding generations of keyboard players, including John Field, Ludwig Berger, later Mendelssohn's teacher and Frederic Kalkbrenner, a virtuoso soloist who taught Chopin . Clementi attained further prominence as a piano manufacturer and published some of the best known manuals for the instrument, among them "Introduction to the Art of playing on the Piano Forte" and "Gradus ad Parnassum". At one time it was said that Clementi was more famous than Mozart and Haydn as well as being much admired by Beethoven, whose music he published. However, since his death in 1832, despite being championed by the likes of Vladimir Horowitz, Clementi's reputation seems to have dwindled in comparison to that illustrious trio.
The story begins in Clementi's native Italy, with an Englishman who was enjoying the Grand Tour. Whilst he was in Rome, Peter Beckford heard Clementi play and was quick to identify the teenager's talent. Beckford effectively "bought" the services of Clementi from his silversmith father and promptly transported him to his country estate in Dorset. There Clementi remained in seclusion, and spent his time perfecting his art for seven years. When he reached the age of majority at twenty-one, he was free to leave and set about establishing a name for himself in London, where music was already a lucrative and popular entertainment.
More episodes
Previous
You are at the first episode