Main content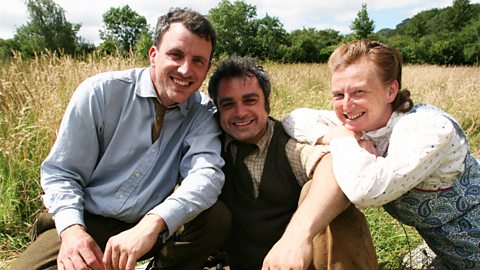 Wartime Farm
Historian Ruth Goodman and archaeologists Alex Langlands and Peter Ginn turn back the clock to run Manor Farm in Hampshire exactly as it would have been during World War II
On TV
No upcoming broadcasts
Supporting Content
Interactive map: Food in the War

Some nations suffered harshly during the shortages of wartime - others adapted and managed to keep their populace well-fed.

 

Beat the Ministry challenge

A nation at war has many demands on its machinery and manpower - can you share resources more effectively than Lord Woolton and help the war effort?

 

Things To Do

Get hands on with history activities run by the BBC and our partners.