Main content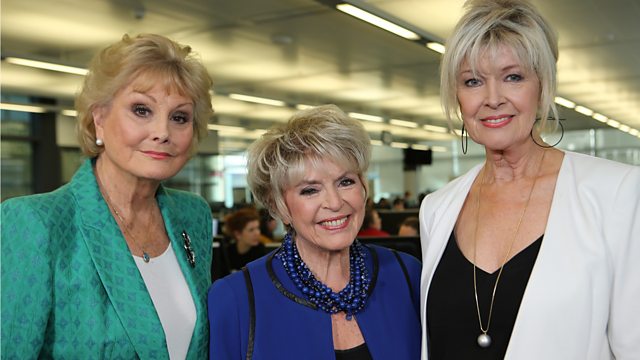 Gloria Hunniford, Angela Rippon and Julia Somerville return with the series exposing rip-off raw deals and poor service. They test the claims of a cash for gold company.
Angela Rippon, Gloria Hunniford and Julia Somerville return with a brand new series of the programme that battles on behalf of viewers who feel they've been ripped off or had a raw deal - and tries to get their problems resolved. Among today's stories, an experiment to test the claims of a cash for gold company - how much do they really pay out? And a woman on the warpath over her rocketing insurance premiums - could we all find ourselves paying the price for this year's floods? Plus, unmissable advice to stop YOU being ripped off - and the team opens the Rip Off Britain Pop-Up Shop, solving consumer problems face to face in Gateshead.
More episodes
Previous
You are at the first episode
Information and Advice from Today's Episode
Buying Goods – Know Your Rights
The Sale of Goods Act 1979 protects consumers who buy from traders by adding statutory rights to every contract.
Under the Act if you buy something from a shop that is faulty, not as described or breaks down sooner than you could reasonable expect you can get a refund or repair.
This also applies to second hand goods, if you're sold a product with an existing fault and it wasn't made clear to you when you bought it - you should be entitled to a refund, repair or replacement. 
When you buy at a distance, online, over the phone or by mail order, you have the same rights as you would if you made the purchase in a shop and you are also protected under the Distance Selling Regulations 2000.
This means that if you change your mind you can cancel up to (normally) seven working days after the date you received the goods and receive a full refund.
To find out more about your rights when buying goods visit Citizens Advice
Selling Your Gold
While at first glance selling your unwanted jewellery may seem a great way to earn money Rip Off Britain has uncovered that it's not always the golden opportunity that's promised. 
Sylvia Rook from the Trading Standards Institute told us: 'There is a wide disparity in how much shops or dealers will pay for gold'.
'Unfortunately there isn't much trading standards officers can do if people are getting a bad deal, provided the trader is not actually misleading the seller about the gold's worth.'
'We can only urge people to shop around to make sure they are getting a fair price for their gold.'
The Trading Standards Institute advises consumers to:
Never deal with people who visit your home asking if you have any jewellery to sell as they may be rogue traders or even would-be burglars
Don't respond to adverts offering to buy gold if the trader has no fixed premises
Remember that if someone tells you that they will give you X amount for a piece of jewellery, that is not the same as saying that it is worth that amount
Get several quotes
Make sure your jewellery is weighed with accurate scales, verified and stamped by an authorised person
If your jewellery contains any precious stones be sure that their value is taken into account
Any precious metal dealer is required to display a hallmarking notice notice in the location where they deal with customers - it is an offence not to do so
Look for the carat marking on your jewellery's hallmarking stamp to check the gold's purity
For more information visit the Trading Standards Institute
Credits
| Role | Contributor |
| --- | --- |
| Presenter | Julia Somerville |
| Presenter | Julia Somerville |
| Presenter | Gloria Hunniford |
| Presenter | Gloria Hunniford |
| Presenter | Angela Rippon |
| Presenter | Angela Rippon |
| Producer | Lucy McLennan |
| Producer | Lucy McLennan |
| Executive Producer | Rob Unsworth |
| Executive Producer | Rob Unsworth |