Main content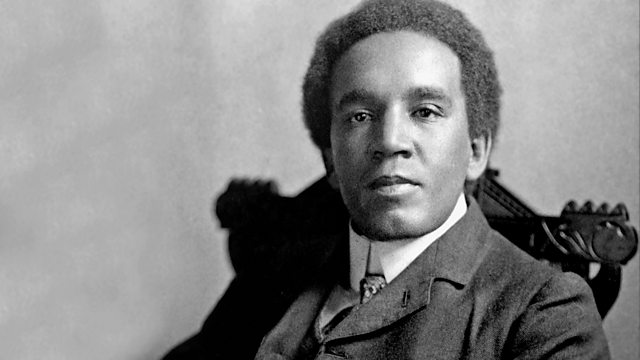 Donald Macleod tells the story of the romance between Coleridge-Taylor and Jessie Walmisley, playing some of music that they worked on together.
Donald Macleod continues his examination of the life and music of the Anglo-African composer Samuel Coleridge-Taylor, an internationally renowned figure in late Victorian times.
As part of Radio 3's commitment to connecting audiences with pioneering music and culture, this week we're exploring issues of diversity and access in classical music with a Diversity and Inclusion in Composition Conference at RNCM and a celebration of a wide range of performers and composers in our programmes, including Composer of the Week.
Coleridge-Taylor's mixed race heritage was unusual in Victorian Britain, but his talents as a musician seemed to protect him from much of the racism which might have been expected to come this way. However, when he fell in love with an English girl her family were outraged at the prospect of a 'mixed marriage'. Donald Macleod tells the story of the romance between Samuel and Jessie, and plays some of the music that they worked on together.
Romance in G Major; Ballade in D minor
Michael Ludwig (Violin), Virginia Eskin (Piano)
Koch 3-7056-2 H1 Tr 5
The Lee Shore; The Sea Shell
BBC Singers, Paul Brough (conductor)
Spirituals - Going Up; Take Nabadji; Sometimes I Feel Like a Motherless Child
Virginia Eskin
Koch 3-7056-2 H1 Tr 6, 7, 10
The Death of Minnehaha
Orchestra and Chorus of Welsh National Opera, Helen Field (Soprano), Bryn Terfel (Baritone), Kenneth Alwyn (conductor)
ARGO 430 356-2 CD1 Tr 15 - 19.