Main content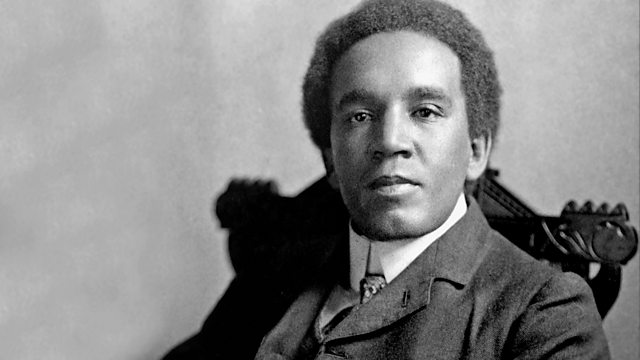 Donald Macleod focuses on Coleridge-Taylor's early successes, from his remarkably mature student compositions to Hiawatha's Wedding Feast.
Donald Macleod continues his exploration of the life and music of Samuel Coleridge-Taylor. Coleridge-Taylor composed his setting of Longfellow's poem Hiawatha's Wedding Feast in 1898 when he was only 23, and it remained a hugely popular part of the choral reperoire throughout his life and long after his death in 1912. However, although his reputation will always be associated with this piece, which made his name famous throughout the musical world, it has sometimes overshadowed the beauty of much of his other work, such as his elegant and original Clarinet Quintet, composed while he was still a student.
Symphony in A Minor
Aarhus Symphony Orchestra, Douglas Bostock (conductor)
Classico ClASSCD684, tr 5
Drake's Drum
BBC Singers, Richard Pearce (piano), Paul Brough (conductor)
Hiawatha's Wedding Feast - ending
Orchestra and Chorus of Welsh National Opera, Kenneth Alwyn (conductor)
ARGO 430 356-2 CD1 T 7 -10
Clarinet Quintet
Nash Ensemble
Hyperion GCD12311 Tr 6 - 9.