Main content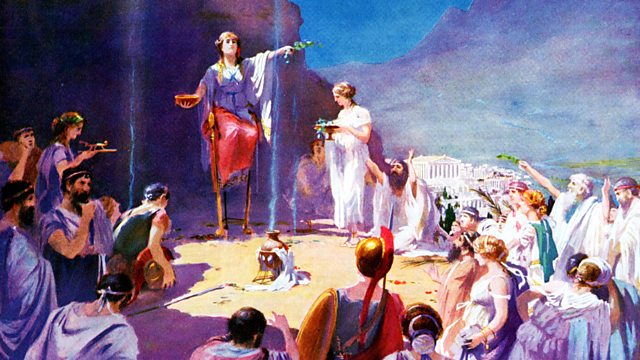 Juliet Gardiner looks at history's most famous futurologist, Nostradamus, whose prophesies have remained in print since 1555. From September 2012.
Juliet Gardiner continues her History of the Future with a look into the world of the most famous futurologist of them all, Nostradamus. Nostradamus's name is synonymous with prediction and his poetic quatrains have not been out of print since they were first published in France in 1555.
The prophesies were an instant bestseller all across Europe and struck a chord in London too. Widespread fear in France of invasion by the Ottoman Empire made his prophesies with their reference to the Anti-Christ seem urgent and people were drawn to the predictions for clues to how to act in a war-torn present. Five hundred years later people still consult the almanacs of Nostradamus and find in its pages predictions that seem to have foreseen major current events, the most famous of which was the attack on the World Trade Centre on 9/11.
The prophesies are enigmatic, poetically vague and ripe for interpretation, but what is striking is that Nostradamus's words can represent the anxieties of the time in which they were written, and ours today. Juliet speaks to Nostradamus experts Peter Lemesurier and Mario Reading.
Produced by Victoria Shepherd
A Juniper Production for BBC Radio 4.