Main content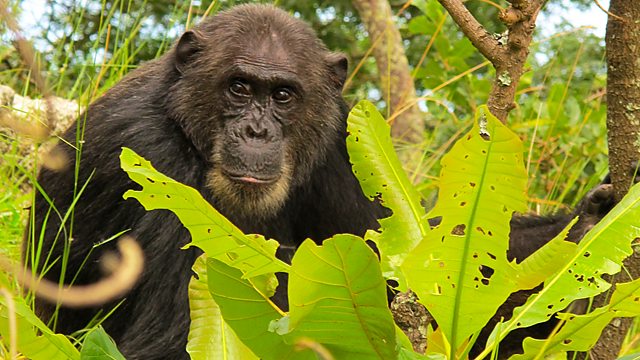 Brett Westwood looks at bats and how research is looking at finding ways to allow them to fly unhindered in an increasingly urbanised land.
Saving Species presented by Brett Westwood this week has a flavour of the night about it. Bats are both loved and loathed by the public, but their plight in an increasingly urbanised Britain is the focus of this week's programme.
Professor John Altringham from Leeds University has spent much of his academic career looking at the role of evolution, especially in bats, and how this shapes the form and physiology of animals for locomotion, in particular for swimming and flying. But in a rapidly changing World, evolution is struggling to cope, so can we as humans do anything to help flying animals like bats cope with an increasingly built up environment?
Brett Westwood heads off to a Worcestershire woodland in the hope of seeing one of the rarest mammals in the UK, and a UK Biodiversity Action Plan priority species, the Bechstein's bat. Here he joins James Hitchcock who is part of the National Bat Monitoring Programme which began in 2007.
Over the years many tortoises have been a special pet to families across the Globe. However the Sulcata tortoise is now of global concern and to discover more of the conservation efforts to return this species in the wild, Helen Scales travels to Senegal to see the pioneering work by Tomas Diagne.
Also in the programme - News from around the world with our regular news reporter, Kelvin Boot. And we'll update you on the activities of the Open Universities iSpot.
Producer : Sheena Duncan
Presenter : Brett Westwood
Editor : Julian Hector.
Last on
Bechstein's Bats
Worcestershire Wildlife Trust and volunteers from Worcestershire Bat Group discovered Bechstein's bats in one of the county's woodland nature reserves as part of a national survey run by the Bat Conservation Trust. The project was funded by the People's Trust for Endangered Species. Find out more about the exciting discovery here.
Who was Bechstein? Visit PTES for some clues.
The Vincent Wildlife Trust: Information on the distribution of Bechstein's bat.
Bat Research
John Altringham, Professor of Animal Ecology and Conservation at the University of Leeds, heads a research team at the university exploring the relationships between behaviour, ecology and population biology in bats. With his colleague Anna Berthinussen, John has also published a number of academic papers looking at the effects of roads on bats.
For more information, follow the links below:
Tortoise Village
Tortoise Village in Norflaye, Senegal is a breeding and protection centre for threatened tortoises established by Tomas Diagne, which has the ultimate aim of reintroducing tortoises into the wild. The centre is home to over 600 specimens of five regional species – including the Sulcata Tortoise, Africa's largest land tortoise.
Read more about the Tortoise Village here

Broadcasts