Main content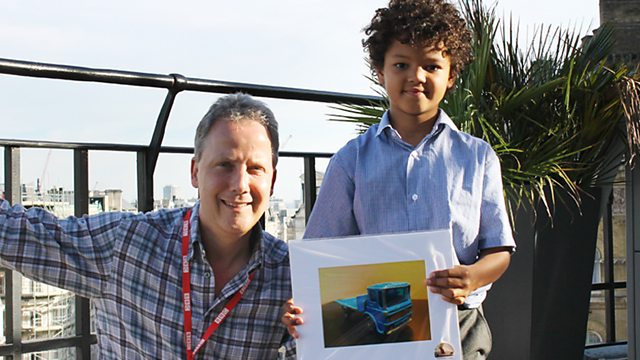 Pre-teen entrepreneurs, inflated vets bills and cut-throat competition between barbers
Pre-teen entrepreneurs give adults a run for their money, a shake-up in pet insurance, and cut-throat competition between barbers. Consumer news with Julian Worricker.
If you've ever wanted to start a new business you might need to get a move on because your rivals are getting younger all the time. Entrepreneurs aged 18, 11 and eight talk about how to get young people interested in business.
The deadline has just passed for tens of thousands of pet owners to decide what to do about renewing lifetime pet insurance policies. And is there any truth in claims that bills for the treatment of pets are being inflated?
Competition amongst barbers is becoming more cut throat. With the price of a short back and sides dropping in some places - do we need regulation to protect established salons? Or is it a case of more competition the better? Would you switch barbers or have you been getting a trim in the same seat for years?
Last on

Chapters
Red Tape

Thousands of businesses like hair dressers and accountancy firms are to be exempt from health and safety inspections.

Duration: 06:26

Young entrepreneurs

Young entrepreneurs talk about how children can start their own businesses.

Duration: 11:23

The "efficient" heating system blamed for big bills.

BBC One's Rip Off Britain investigates an "eco heating" system blamed for causing high bills.

Duration: 11:28

The cost of pet insurance

Is £900 too much for four hours care and an operation which fails to save your dog? The British Veterinary Association responds to a You and Yours listener.

Duration: 05:38

Gas Safety

The deadly risks of hiring unqualified gas fitters and how to check they really are able to do a safe job

Duration: 05:23

Barber Wars

A haircut is costing just £3 in some parts of the UK as new barbers open and battle with established shops. The British Barbers Association wants new regulation to introduce licencing for barbers.

Duration: 05:12

Be Your Boss

Innocent Smoothies founder Richard Reed on his BBC3 TV search for new young entrepreneurs.

Duration: 07:44

Broadcasts