Main content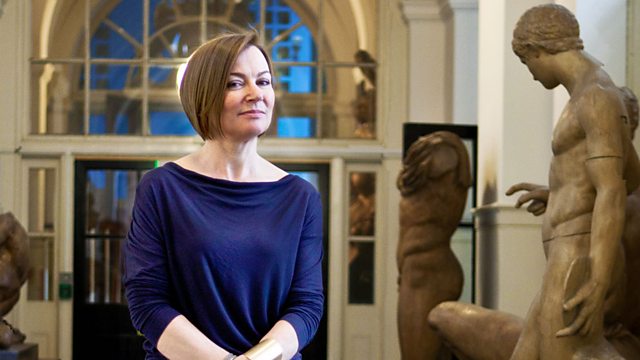 Amanda Vickery explores the history of masculinity. Peter Hennessy talks about how, as a grammar school boy, he learned to imitate more powerful and privileged men.
Amanda Vickery explores the history of masculinity through six different archetypes of the ideal man, archetypes which still have an echo today. This week: The Suit.
Professor Vickery ends her series in the 1950s, with a post-war generation of men trying to make it into positions of power in the British establishment. This is the era of Madmen, but with a very different British setting. She goes to the House of Lords to meet Peter Hennessy, who talks about how as a grammar school boy you had to learn to be a "social amphibian", imitating other more powerful and privileged men. Hennessy and his chums were "already betweeded" at 21. How did your looks, manners and language reveal that you naturally deserved your "Room at the Top"?
The programme was also given permission to record in the Foreign Office with Foreign Office historian James Ellison, who has studied the application files of young men trying to get jobs there. We include funny and revealing extracts from those application forms, and a very revealing exchange of views about whether to accept a candidate guilty of a sexual misdemeanour. Historian Martin Francis talks about how wartime heroism helped create an ideal of masculinity even after the war was over, and about what it was like to try to get on as a gay man.
Sources include Foreign Office files; management manuals for men from the late 50s; BBC archive programmes; contemporary films, music and advertisements.
Amanda Vickery is Professor of Early Modern History at Queen Mary, University of London. She has made several series in creative collaboration with producer Elizabeth Burke, the most recent of which was Voices from the Old Bailey.
Producer: Elizabeth Burke.
A Loftus production for BBC Radio 4.
Last on
More episodes
Next
You are at the last episode
Broadcasts