Main content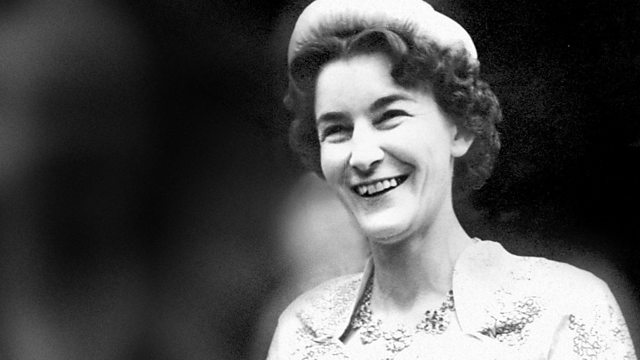 Jacquetta Hawkes and the Personal Past
Christine Finn explores clues in the personal and public life of previously celebrated archaeologist and writer Jacquetta Hawkes, to explain why she has faded from public memory.
Christine Finn excavates clues in the personal and public life of once acclaimed archaeologist and writer, Jacquetta Hawkes, to explain why she has faded from public memory.
Jacquetta Hawkes defined archaeology for the post-War generation. Central to the planning of the Festival of Britain, her films and her regular TV and radio appearances ensured she was a public figure; her best-selling 1951 book, A Land, made archaeology accessible in a novel way. When Christine Finn came across it while studying archaeology and poetry, she could not understand why its author had been forgotten, while her second husband, JB Priestley, with whom she wrote and collaborated, remains well known. Finn's excavation throws up clues in Hawkes' personal and public life to explain why she was erased from public memory.
Finn was responsible for rescuing Hawkes' papers after her death and has championed her work as Hawkes' biographer. Now she celebrates the re-issue after 60 years of Hawkes' best known book, A Land. Illustrated by Henry Moore, it was a unique synthesis of art and geology, captivating critics and public alike, and introducing Hawkes' literary trademark: archaeology laced with her own personal past.
In the course of her excavation Christine Finn meets Jacquetta Hawkes' son Nicolas, JB Priestley's son Tom, Emeritus Professor of European Archaeology at Oxford Barry Cunliffe, Roman archaeologist Dr Martin Henig and Professor of Classical Archaeology at Stanford Michael Shanks; and she visits the Hawkes' archive at Bradford University in the company of archivist Alison Cullingford.
Producer: Marya Burgess
First broadcast in September 2012.