Main content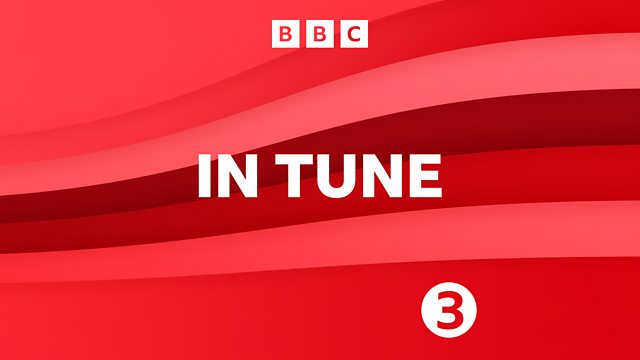 Monday - Sean Rafferty
Presented by Sean Rafferty. Terry Pratchett and Philip Pullman are among writers exploring the Grimms' Fairy Tales, reading excerpts from their own re-imaginings of them.
Sean Rafferty presents, with guests including conductor David Robertson with members of the St Louis Symphony Orchestra, in the UK for their Proms appearance this week.
Also today, the first part of a week-long celebration of the Grimm Fairy Tales, published 200 years ago. Leading writers including Sir Terry Pratchett, Philip Pullman and Michael Morpurgo, discuss the Grimm Fairy Tales with presenter Suzy Klein.
Philip Pullman celebrates the 200th anniversary of the Grimm Fairy Tales with a new edition of the stories, published later this month. In a special preview for In Tune, he reads his version of 'The Three Snake Leaves'.
Former Children's Laureate, and author of War Horse, Michael Morpurgo re-imagined Hansel and Gretel as a dark modern tale for children. His version of the fairy tale 'Beauty and the Beast' will appear this autumn.
Sir Terry Pratchett has often returned to the Grimm Tales for inspiration. Parodies of beloved characters, from Cinderella to Little Red Riding Hood, appear in his Discworld novels, treated with his own irreverent, fantastical humour.
The writers will explore the legacy of the Grimm stories, and read extracts from their own re-imaginings of the Fairy Tales.
Main headlines are at 5pm and 6pm.
In.Tune@bbc.co.uk
@BBCInTune.
Last on
Music Played
Jan Dismas Zelenka

Trio sonata no. 3 in B flat major

Performer: Ensemble Marsyas - Main Artist Performer: Monica HUGGETT - Violin

Interview; Claire Martin and Sir Richard Rodney Bennett.

Donald Fagen

Do Wrong Shoes

Performer: Claire MARTIN - Singer Performer: SIR RICHARD RODNEY BENNETT - Keyboards

Johann Friedrich Fasch

Concerto in D major FWV.L:D8 for violin and orchestra

Performer: philadelphia baroque orchestra

Frédéric Chopin

Berceuse in D flat major Op.57 for piano

Performer: Peter DONOHOE - Piano

Johann Sebastian Bach

Concerto BWV.1060 for oboe, violin & strings reconstr. Schneider vers. in C minor

Performer: Elizabeth WALLFISCH - Violin Performer: Paul GOODWIN - Oboe Performer: The KING'S CONSORT

Johannes Brahms

Serenade no. 1 in D major Op.11

Conductor: Leonard SLATKIN Performer: St Louis Symphony Orchestra

Grimm's Fairy Tales - Philip Pullman

Claude Debussy

La Belle au bois dormant for voice and piano [1890]

Performer: Roger VIGNOLES - Piano Performer: Veronique GENS - Soprano

VIRGIN CLASSICS.
VC-545360 2.

Interview with David Robertson.

Friederich August Kummer

Duet Op.22`2 for two cellos

Performer: Daniel Lee - Cello Performer: Melissa Brooks - Cello

Interview with David Robertson, Daniel Lee and Melissa Brooks.

Zoltán Kodály

Sonata Op.8 for cello solo

Performer: Daniel Lee - Cello

Felix Mendelssohn

Elijah Op.70

Performer: Paul MCCREESH - Director Performer: Gabrieli Consort

Interview with Paul Robertson.

John Tavener

Towards silence for four string quartets and large Tibetan temple bowl

Performer: Fifth Quadrant Performer: Finzi Quartet Performer: Medici String Quartet Performer: cavalieri string quartet

Joseph Haydn

Sonata in F major H.16.23 for piano

Performer: Jean-Efflam BAVOUZET - Piano

Broadcast