Main content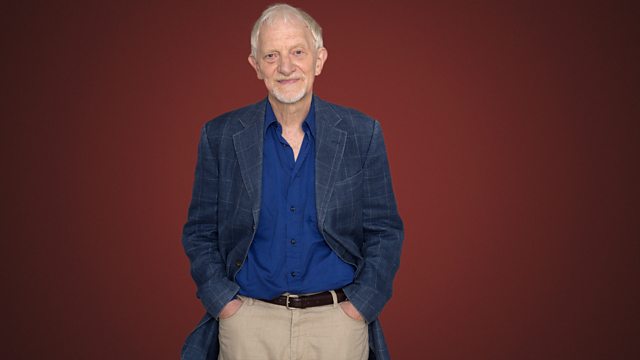 September Songs
As autumn approaches, Geoffrey Smith plays September songs of all sorts, from George Shearing and Dizzy Gillespie to Sarah Vaughan and Woody Herman.
September Songs
Artist: George Shearing          
Title: September in the Rain                       
Composer: Warren / Dublin       
Album: George Meet The Lion 
Label: Jasmine                  
Catalogue Number: JASCD 363, Tr. 1       
Performers:   George Shearing, p; Marjorie Hyams, vib; Chuck Wayne, g; John Levy, b; Denzil Best, d. 17 February 1949
Artist: Ruby Braff                            
Title: Indian Summer                     
Composer: Victor Herbert           
Album: Ruby Braff and his New England Songhounds Vol. 2        
Label: Concord Jazz                        
Catalogue Number: CCD4504 (1); Tr.1    
Performers:  Ruby Braff , t; Scott Hamilton, ts, Dave McKenna, p;  Howard Alden,  g;  Frank Tate, b;  Alan Dawson, d. 30 April 1991.
Artist: Sarah Vaughan                   
Title: September Song                  
Composer: Kurt Weill
Album: A Proper Introduction to Sarah Vaughan              
Label: Proper                    
Catalogue Number: Intro CD 2082. Tr.9;                                                                
Performers:   Sarah Vaughan , v; Clifford Brown, t; Herbie Mann, f; Paul Quinichette, ts; Jimmy Jones, p; Joe Benjamin, b; Roy Haynes, d.  1954
Artist: Dizzy Gillespie                     
Title: School Days                            
Composer: Edwards / Cobb arr, Quincy Jones
Album: Dizzy Gillespie at Newport          
Label: Avid                         
Catalogue Number: AMSC968 D1, Tr.2   
Performers:  Dizzy Gillespie , t; Wynton Kelly, p; Billy Mitchell, ts.  1957
Artist: Modern Jazz Quartet                       
Title: Autumn in New York                          
Composer: Duke             
Album: Django 
Label: Avid                         
Catalogue Number: AMSC 945, CD1, Tr16             
Performers:  John Lewis, p; Milt Jackson, vib; Percy Heath, b; Kenny Clarke, d. 23 December 1953
Artist: Gerry Mulligan                    
Title: Lullaby of the Leaves                          
Composer: Petkere / Young       
Album: Jeru      
Label: Proper                    
Catalogue Number: P1484, CD4, Tr. 10   
Performers:  Bob Brookmeyer, v-tb; Gerry Mulligan, bs; Red Mitchell, b; Frank Isola, d. 5 June 1954.
Artist: Norma Winstone                               
Title: Tis Autumn                             
Composer: Nemo           
Album: Amoroso…Only More So             
Label: Trio                          
Catalogue Number: TR576. D1, Tr.7         
Performers: Norma Winstone, v; Stan Tracey, p; Bobby Wellins, ts; Andy Cleyndert, b; Clark Tracey, d. 2006
Artist: Bill Evans                               
Title: Autumn Leaves                    
Composer: Kosma / Prevert / Mercer    
Album: The Way to Play               
Label: Proper Box                           
Catalogue Number: P1775, CD3, tr. 3      
Performers:   Bill Evans, p; Scott Lafaro, b; Paul Motian, d. 1959
Artist: Woody Herman
Title: Summer Sequence                             
Composer: Burns            
Album: The Woody Herman Story, Blowin Up a Storm   
Label: Proper                    
Catalogue Number: P1159, Tr. 16             
Performers:  Parts 1 – 3: Sonny Berman, Cappy Lewis, Conrad Gozzo, Pete Candoli, Shorty Rogers, t; Neal Reid, Ralph Pfeffner, Bill Harris, Ed Kiefer, tb; Woody Herman, cl, as; Sam Marowitz, John La Porta, cl, as; Flip Phillips, Mickey Folus, ts, Sam Rubinowitch, bs; Ralph Burns, p; Chuck Wayne, g; Joe Mondragon, b; Red Norvo, vib; Don Lamond, d, 19 September 1946
Part 4: Ernie Royal, cl; Bernie Glow, Stan Fisherson, Shorty Rogers, Marky Markowitz, t; Earl Swope, Ollie Wilson, Bob Swift, tb; Woody Herman, cl, as; Sam Marowitz, as; Herbie Steward, as, ts; Stan Getz, Zoot Sims, ts; Serge Chaloff, bs; Fred Otis, p; Gene Sargent, g; Walt Yoder, b; Don Lamond, d. 27 December 1947
Podcast
Geoffrey Smith's Jazz - a weekly sequence exploring what makes great jazz great music