Main content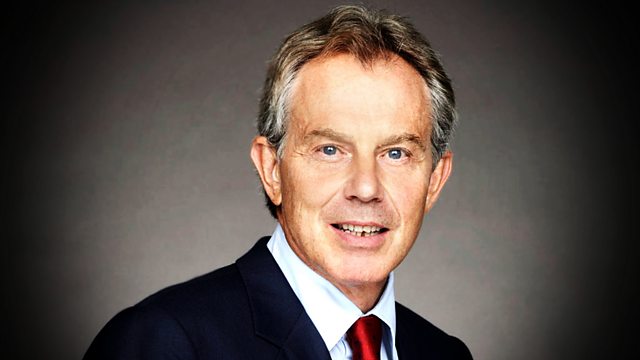 Tony Blair
James Naughtie profiles Tony Blair, the Labour Prime Minister who swept to power in 1997 but will be most remembered for the war in Iraq.
The New Elizabethans: Tony Blair
James Naughtie considers the political legacy of Tony Blair, the youngest and longest serving Labour Prime Minister.
Sweeping Labour to power in 1997, Blair enjoyed huge popularity, and his government, under the banner of "New Labour" was credited with policies improving schools and the health service, as well as brokering the Good Friday peace agreement in Northern Ireland. He was involved on more foreign conflicts than any other Prime Minister of the 20th Century, and remains controversial with the regards to the British military involvement in the war in Iraq.
The New Elizabethans have been chosen by a panel of leading historians, chaired by Lord (Tony) Hall, Chief Executive of London's Royal Opera House. The panellists were Dominic Sandbrook, Bamber Gascoigne, Sally Alexander, Jonathan Agar, Maria Misra and Sir Max Hastings.
They were asked to choose: "Men and women whose actions during the reign of Elizabeth II have had a significant impact on lives in these islands and/or given the age its character, for better or worse."
Producer: Alison Hughes.
Podcast
James Naughtie profiles 60 public figures nominated to mark the diamond jubilee