Main content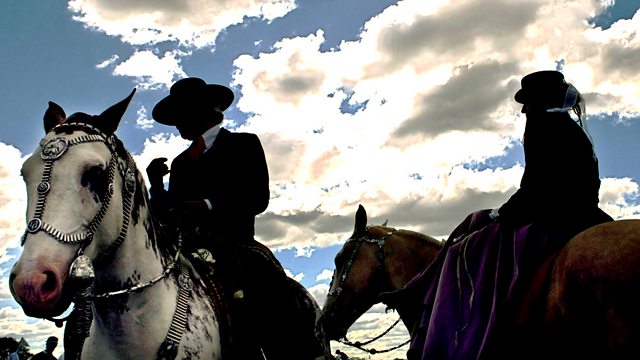 2012: Jaswinder Jhalli
Winner of the contest for a dream travel project in 2012, Jaswinder Jhalli visits the gauchos of Argentina and discovers how their image matches the reality of today's horsemen.
Each year, the Royal Geographical Society organises in association with BBC Radio 4 a contest to discover the most imaginative and exciting dream travel project. Jaswinder Jhalli was the 2012 winner and her goal was to visit the gauchos of Argentina and discover to what extent the reality of their lives tallies with the romantic image of prairie horsement that they have always had.
Jaswinder writes: "The wistful gaucho myth of a proud, well dressed, virtuous individual, free to roam the Pampas and work as he choses, has little connection with their history. It reminds me of how the Indian community is portrayed. You get the impression all we do is arrange marriages, dance in unison and eat chicken tikka masala. Of course every culture throws up it's own clichés. But this kind of typecasting always forced me to feel I was an outsider. Constantly struggling to escape the elusive cultural stereotype that seemed to precede me everywhere I went. I want to break down these myths and find how today's gauchos view these caricatures."
Producer: Simon Elmes
Last on