Main content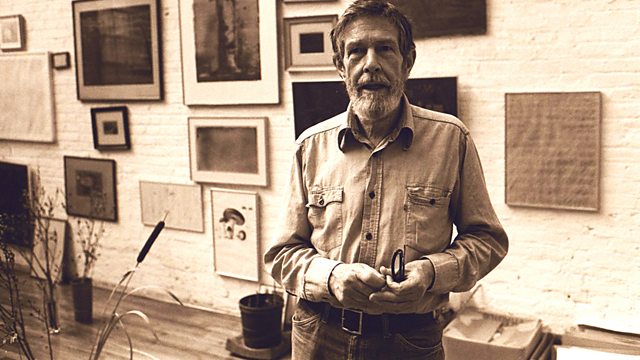 John Cage - Composing Controversy
Born in 1912, John Cage was one of the 20th Century's most controversial musicians. English composer and protege Gavin Bryars explores the American's many archive appearances.
John Cage was one of the Twentieth Century's most controversial and exciting musicians. On the centenary of his birth, English composer and protégé Gavin Bryars explores Cage's archive appearances to examine what lay behind the American's artistic personality and to consider how the reception of his work and ideas has changed.
Throughout his sixty-year career, John Cage was a composer whose radical aesthetic outlook and unashamed iconoclasm challenged audiences, critics and fellow composers alike. Cage's most infamous achievement is undoubtedly 4'33", a piece which calls for its performer to remain silent on stage for the prescribed time, but - as the archive interviews and performances reveal - Cage was continually rethinking what the word "music" could mean and forever defending his work in the face of confused crowds, hostile critics and - amazingly - an angry community of Buddhist monks!
Gavin talks to Jean Paul Jones of Led Zeppelin, who takes inspiration from Cage's ideas of letting "sounds be themselves", as well as Brian Eno, a composer fascinated by the notions of process-based music that he traces back to Cage. Dancer Carolyn Brown recalls the legendary Happenings of the 1950s, where painting, music and dance collided, and Stewart Lee offers his take on Cage's command of timing, comic or otherwise.
For Gavin Bryars, a 1966 performance in London by John Cage and the Merce Cunningham Dance Company was a life-changing moment, inspiring him to pursue a career as a composer. For a new generation who could never have such proximity to the man and his ideas, the archive of interviews and performances that remain offer a window into the world of a true icon.
Producer: Phil Smith
A Somethin' Else Production for BBC Radio 4.