Main content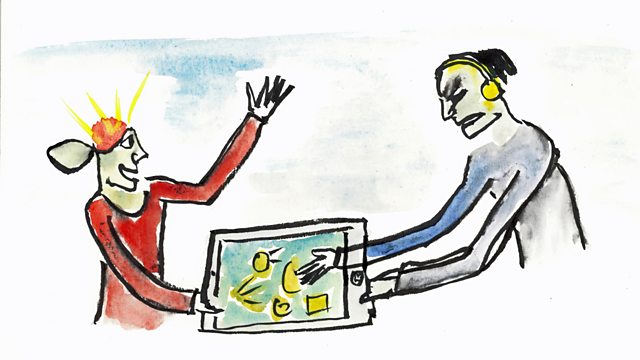 The Power of Technology
What effect does digital technology have on how we think? Insights from MIT's Joi Ito, director Julie Taymor, games supremo Make Gallagher and an Aspen Ideas Festival audience.
As digital technology gets ever more integrated into our lives we present a special edition of The Forum from the Aspen Festival of Ideas in the USA. What effect does digital technology have on how we think, live and learn? Should we worry about creating virtual echo chambers where we only hear what we want? Or should we celebrate the increased interconnectivity the internet brings? Bridget Kendall's guests bring very different perspectives to bear:
Joi Ito is the Director of the MIT media lab and a leading writer on innovation, global technology policy, and the role of the internet in transforming society in substantial and positive ways. He believes that the internet enables decentralized innovation, a type of openness which in turn is shaping approaches in science and education.
Mike Gallagher is president and CEO of the Entertainment Software Association (ESA), the trade association representing U.S. computer and video game publishers. He argues that we can achieve connectedness and empathy through game play and that playing digital games are another way of forming communities.
We also hear from Julie Taymor, a filmmaker and the innovative theatre director who turned the animated film The Lion King into a big theatrical hit. She cautions us about the limiting power of two dimensional screens.
Last on

Broadcast