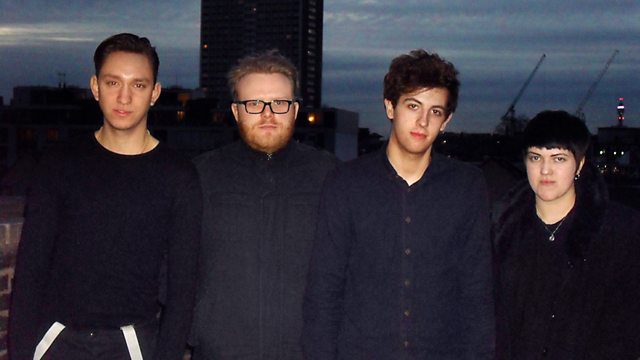 Night Time with The xx
The xx's debut album was one of 2009's freshest, most intimate and mesmerizing releases. It helped the band develop from underground sensation to mainstream acclaim, at home and across the globe.
It started when four teenagers (soon to be a three-piece) from South London, just about to reach their 20th (xx) year, put out an album at odds with just about everything else out there. It wasn't big, bold or brassy. It was sparse, quiet and a little shy. But it was magnetic and soulful and burrowed under the skin of many new music fans and won the 2010 Mercury Music Prize. Tracks were covered by Shakira and Gorillaz, became the soundtrack to the 2010 Winter Olympics and were sampled by Rihanna. The NME called it 'nothing less than stunning'.
For nearly two years, Radio 1's Huw Stephens has been granted rare, exclusive access to the musical world of this very private band, as they've gone about making its follow-up album 'Coexist'.
Huw meets them at their rehearsal studio in East London and at their new specially-chosen recording space in North-East London, amongst the makeshift vocal booths, skateboard beat-machines and steel drums. Much of their first album was written separately, communicating by ichat and recorded in the middle of the night. So what has changed with this album and how self-conscious have they been now they know the whole world is listening?
As the band unveil their new material to Huw, he also hears from some of their fans eagerly awaiting the new album at their first intimate live gigs. Plus famous fans and collaborators including Florence Welch, Drake, Micachu and Kwes add their thoughts about the magnetic appeal of the band and why so many of us have made them our late-night soundtrack.
Last on