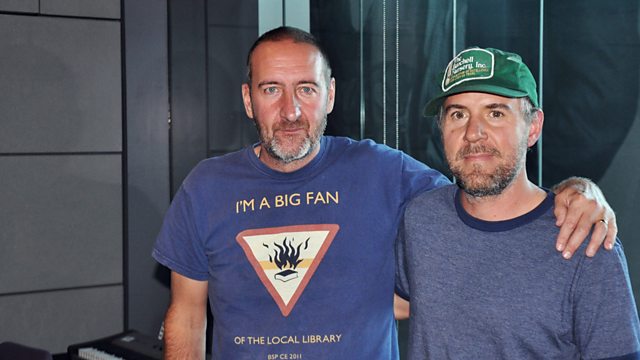 Jason Lytle
Grandaddy main man Jason Lytle joins us for a live session. Plus as it's a Tuesday Cowboy Rob Hughes rides into town with his American tunes,
Jason Lytle is probably best known as the principal singer and songwriter of Grandaddy, with their unique sound of "atmospheric electronics meet warped Americana".
Granddaddy formed in Modesto, California in 1992, and eventually consisted of Lytle alongside Aaron Burtch, Tim Dryden, Jim Fairchild and Kevin Garcia. The band first made an impression with the 1997 album Under the Western Freeway and its classic single "Summer Here Kids.". The Sophtware Slump, and Sumday followed but sadly the band broke up just before the release of 2006's Just Like the Fambly Cat .
Jason then moved to Montana where his interests include "hiking in woods, skateboarding in skateparks, bicycling on anything, and skiing on mountains"
After creating music for a number of adverts Jason resurfaced in 2009 with his first proper solo release, Yours Truly, the Commuter. He's currently a very busy man. Not only is his second solo album Dept of Disappearance out in October but he's currently on tour with the reformed Grandaddy! Move fast and you might just catch them.
Last on